340B Health Urges HHS to Start Enforcing Regulation to Police Drug Industry Overcharging
by admin | September 20, 2017 1:15 pm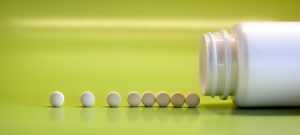 [1]September 20, 2017— The U.S. Department of Health and Human Services should not delay a long-overdue federal regulation to punish drug manufacturers that illegally overcharge safety-net hospitals and other healthcare providers for lifesaving medicines, thousands of safety-net providers enrolled in the federal 340B drug discount program[2] said in written comments[3] to HHS today.
340B Health, the association of hospitals and health systems in the 340B program, submitted joint comments as part of the 340B Coalition. The 340B program gives safety-net providers relief from high drug prices. They rely on the savings to fund critical programs for low-income and rural patients.
The groups strongly oppose HHS's proposal to delay, from Oct. 1, 2017 to July 1, 2018, the effective date of an HHS final rule establishing regulations for determining 340B ceiling prices and imposing civil monetary penalties on manufacturers that "knowingly and intentionally" overcharge providers. Congress directed HHS to issue the regulations in 2010.
After three rounds of notice and comment, HHS published a final rule on Jan. 5, 2017, with a March 6 effective date and enforcement to begin on April 1. In early March, pursuant to the Trump administration's regulatory freeze memo to federal agencies, HHS delayed the rule to May 22 and requested comments on a possible additional delay until Oct. 1. On May 19, HHS pushed the date back again to Oct. 1. On Aug. 17[4], HHS solicited comments on yet again delaying the rule's effective date, this time to July 1, 2018, "to allow a more deliberate process of considering alternative and supplemental regulatory provisions and to allow for sufficient time for additional rulemaking."
Delaying enforcement of the rule "will harm 340B covered entities and the patients that they serve," 340B Health and the 11 other provider groups that together form the 340B Coalition said in their comments. Another group, Ryan White Clinics for 340B Access, joined in submitting the comments. "Further delay also is unnecessary because the Health Resources and Services Administration (HRSA) has already spent seven years considering and responding to stakeholder input, including four separate rounds of public comments. In addition, further delay is contrary to federal law."
"We urge the Trump administration to enforce this regulation without delay," said 340B Health President and Chief Executive Officer Ted Slafsky. "This has dragged on for far too long. Drug manufacturers often charge providers in the 340B program above what the law permits. Just last month, drug manufacturer Mylan reached a settlement with the federal government that includes $19.3 million plus interest in repayments to hospitals and other providers that the company overcharged for EpiPen epinephrine auto-injectors. This common-sense rule will make drug manufacturers think twice before overcharging 340B hospitals and clinics."
Hospitals in the 340B program provide the bulk of the nation's uncompensated care. These hospitals also serve far more low-income patients, including more low-income cancer patients, and more seniors who are disabled, dually eligible for Medicare and Medicaid, or are a racial or ethnic minority. And they are more likely to provide specialized services that are critical to low-income patients but are often underpaid, like labor and delivery, trauma care, and HIV/AIDS services.
Endnotes:
[Image]: https://340binformed.org/wp-content/uploads/2017/09/dreamstime_4303548-tablets-onedge-white-RxBottle.jpg
the federal 340B drug discount program: https://www.youtube.com/watch?v=mo1pvJPOfas&t=5s
written comments: http://www.340bhealth.org/files/Comments_on_Proposed_Delay_to_7.1.18-Final-9.20.17.pdf
On Aug. 17: https://340binformed.org/2017/08/hospitals-oppose-delay-of-federal-rule-to-punish-prescription-drug-overcharging/
[Image]: http://www.specificfeeds.com/widgets/emailSubscribeEncFeed/blVTZXlMWm96MEc0Rzl5MDhqaG5lS1ZYSVhkZlYwNURTb0RFWkZaZWhyL1FtU2U5Q3lUdi8wcWpSeFBhL251K21vVyt5cnVFclBjSU1wc3pTQ3NpcTMrcnJnM2NrRjBLeDY3M1dyU2dqNDIxNWhTVGhsdEkzdlVLMEJ5L2xHLzZ8emdHMHNrdjNhSWJDOWcvK29qaTFHNXBhaWtUcmE3eU9zTjlQdWRsTis3ST0=/OA==/
: http://twitter.com/share
Source URL: https://340binformed.org/2017/09/340b-health-urges-hhs-to-start-enforcing-regulation-to-police-drug-industry-overcharging/
---