Hits & Misses: 340B Commentary Gets Some Things Right But Misses on Others
by Admin | November 28, 2018 12:05 pm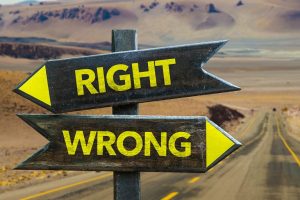 [1]
November 28, 2018— In a recent commentary[2] published in the Journal of the American Medical Association (JAMA), authors Peter Bach of Memorial Sloan Kettering Cancer Center and Rachel Sachs of Washington University in St. Louis call for an alternative financial mechanism for the 340B program, claiming the 340B program has resulted in market distortions and shifts in physician prescribing patterns. At the same time, the authors note that Medicare payment cuts to 340B hospitals are not the solution, as shrinking the 340B program will not reduce drug prices and instead will take resources away from hospitals treating low-income patients. Below we detail points that the authors got right and wrong.
Points the authors get RIGHT:
CMS OPPS reimbursement cuts hurt hospitals. Medicare first implemented a nearly 30 percent payment reduction for 340B drugs on Jan. 1, 2018, and has since expanded these cuts to more hospital-based sites, all in the name of reducing drug costs. As the authors note, these cuts have simply taken away important resources from hospitals that treat significant numbers of low-income patients. In fact, they note, the "CMS cutbacks could adversely affect" hospitals treating poor patients.
Narrowing the 340B program will not reduce drug prices. Several bills have been introduced in Congress this year that would narrow the scope of the 340B program. In addition to those bills, the administration has enforced policies that have cut reimbursement to 340B hospitals. The authors assert that such efforts "will not lower drug prices." Further, the pharmaceutical industry's claim that 340B discounts lead to higher prices "has little credibility," the authors say. In an earlier commentary[3] published in JAMA, independent researchers at Pew Charitable Trusts calculated that the discounts manufacturer provided to 340B program entities only accounted for 1.9 percent of net manufacturer revenues. Therefore, it is inconceivable that a program affecting less than 2 percent of drug manufacturer revenues would be causing them to raise the prices of their drugs. As a result, subsequent efforts to curtail the program would not address the issue of high drug prices.
Points the authors get WRONG:
340B is a $19.3 billion program. The authors mix up the amount of revenue drug companies earn from 340B providers with the amount 340B providers save through discounts. HRSA's most recent estimate of total 340B discounts was $6 billion in 2015. In a recent Health Affairs piece[4], researchers at Pew found that based on the $6 billion in total 340B discounts, the program accounted for a mere 1.4 percent of total drug sales in the U.S. It is therefore implausible that a program so small could be distorting the market.
340B has resulted in shifts of prescribing patterns. The authors contend that 340B has caused physicians to change their prescribing patterns to more expensive drugs, citing a 2018 GAO study[5] on contract pharmacies. However, the GAO study they cite does not support their conclusion. A 2017 study[6] by researchers at Dobson DaVanzo & Associates found that differences in drug spending per patient between 340B and non-340B hospitals are a result of the fact that 340B hospitals tend to treat sicker and more expensive patients.
340B causes hospitals to buy oncology practices and expand into wealthier neighborhoods. A study[7] published in Health Affairs finds numerous factors – including changes in Medicare payments, growth of accountable care organizations, and an increased focus on coordinated care – have contributed to these shifts in ownership. Research[8] has also shown that, on average, low-income patients are 42 percent of a 340B hospital's patient load. 340B hospitals provide 60 percent of all uncompensated care in the U.S. while representing only 38 percent of acute care hospitals, and they provide 65 percent more care to low-income cancer patients than non-340B facilities.
340B does not work to benefit patients. In perhaps their biggest error, the authors claim, "patients do not directly benefit because many 340B hospitals do not discount the drugs they dispense to poorer individuals." Research has shown 340B hospitals help their low-income patients in many ways, including the provision of free or discounted drugs. A 2017 survey[9] conducted by 340B Health found hospitals unanimously reported using their program savings to provide critical services, including more uncompensated and unreimbursed care, for their low-income and rural patients. Further research[10] shows 340B hospitals are more likely to offer vital services that are often undercompensated, including trauma care, HIV/AIDS care, medication management, transportation, and substance abuse and mental health treatment, including the response to the opioid epidemic.
As policymakers debate potential changes to 340B, it is vitally important that the debate be grounded in facts and not in opinions. A growing body of evidence continues to show 340B is meeting its statutory intent to allow hospitals, clinics and health centers to stretch their resources to reach "more eligible patients and providing more comprehensive services."
Endnotes:
[Image]: http://340binformed.org/wp-content/uploads/2018/11/RightWrong-Twitter.jpg
commentary: https://jamanetwork.com/journals/jama/fullarticle/2716330
commentary: https://jamanetwork.com/journals/jamainternalmedicine/article-abstract/2681652
Health Affairs piece: https://www.healthaffairs.org/do/10.1377/hblog20180807.985552/full/
GAO study: https://www.gao.gov/assets/700/692697.pdf
study: http://www.340bhealth.org/files/Financial_Challenges_Final_Report_08.04.17.pdf
study: http://content.healthaffairs.org/content/36/4/680.abstract
Research: https://www.340bhealth.org/files/340B_Report_03132018_FY2015_final.pdf
2017 survey: https://www.340bhealth.org/files/2017_Annual_Survey_Report_final.pdf
research: https://www.340bhealth.org/files/340B_Report_03132018_FY2015_final.pdf
[Image]: http://www.specificfeeds.com/widgets/emailSubscribeEncFeed/blVTZXlMWm96MEc0Rzl5MDhqaG5lS1ZYSVhkZlYwNURTb0RFWkZaZWhyL1FtU2U5Q3lUdi8wcWpSeFBhL251K21vVyt5cnVFclBjSU1wc3pTQ3NpcTMrcnJnM2NrRjBLeDY3M1dyU2dqNDIxNWhTVGhsdEkzdlVLMEJ5L2xHLzZ8emdHMHNrdjNhSWJDOWcvK29qaTFHNXBhaWtUcmE3eU9zTjlQdWRsTis3ST0=/OA==/
: http://twitter.com/share
Source URL: https://340binformed.org/2018/11/hits-misses-340b-commentary-gets-some-things-right-but-misses-on-others/
---