For 340B Hospitals, Mental Health is Health
by Admin | October 10, 2019 2:16 pm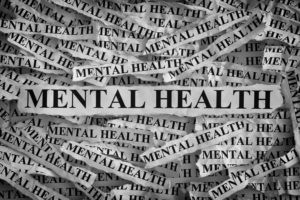 October 10, 2019— During this National Mental Illness Awareness Week, you might notice an increase in people stating the mantra of "mental health is health." For safety-net hospitals participating in the 340B drug pricing program, this quote could not ring truer. The health professionals working at 340B hospitals are especially well-equipped to understand that for patients to be considered truly healthy, those patients not only need to have their physical conditions under control. They also need to be healthy from a psychiatric perspective.
340B hospitals are among the leaders in demonstrating that high-quality mental health care should be accessible to all patients. That includes community residents with low incomes who make up a relatively large percentage of their patient populations. 340B hospitals are 77 percent more likely to provide psychiatric care than non-340B hospitals, according to a recent 340B Health report. This helps meet a very critical need, as patients living with low incomes are often at a higher risk[1] for mental illness and other comorbidities.
Patients facing mental health challenges sometimes come to 340B hospitals in times of crisis. Others need outpatient counseling on an ongoing basis. Safety-net hospitals are using their program savings to help meet these diverse demands by offering services tailored to specific patient populations and needs. 340B hospitals are 64 percent more likely than non-340B hospitals to provide psychiatric emergency services. They are 59 percent more likely to offer psychiatric geriatric services. And they are more than two-and-a-half times more likely to provide psychiatric child and adolescent services.
Health experts have highlighted the continuing and growing need for making mental health care services more available and closer to patients' homes. Safety-net hospitals are part of the solution to these concerns. 340B helps health providers work toward eliminating access challenges by offering such service lines as psychiatric emergency rooms and longer-term psychiatric beds.
Putting 340B to Work
Examples of 340B's link to expanded, comprehensive mental health care can be seen throughout the nation.
Ascension's Saint Thomas Hickman Hospital[2] in Tennessee, which serves a rural community more than 60 miles from Nashville, is making behavioral health services a priority. Some of its 340B savings are used to staff a behavioral health nurse practitioner and a clinical therapist.
Niagara Falls Memorial Medical Center[3] in New York provides a good demonstration of how 340B is used to support emergency behavioral health in a community where more than a quarter of the population lives below the poverty line. The hospital uses some of its 340B savings to offset the cost of its psychiatric emergency room, which is the only such critical service offered in the entire county.
Fairview Range Medical Center in Hibbing, Minnesota, serves the behavioral health needs for a community of more than 15,000 residents in the northern part of the state. The next closest hospital with behavioral health services is 75 miles away. So Fairview Range used its 340B savings to double the number of patient beds and launch an outpatient behavioral health program.
340B hospitals like these don't just embody the "mental health is health" attitude. They also make it part of their mission that patients with mental health challenges receive quality care for those conditions no matter where their communities are located or what their individual life circumstances might be. That is a truly holistic approach to patient care.
Endnotes:
higher risk: https://www.ncbi.nlm.nih.gov/pmc/articles/PMC5192088/
Saint Thomas Hickman Hospital: https://www.tennessean.com/story/opinion/2019/08/07/340-b-drug-pricing-program-needs-protecting/1931060001/
Niagara Falls Memorial Medical Center: https://www.340bhealth.org/newsroom/faces-of-340b/tristan-greer/
[Image]: http://www.specificfeeds.com/widgets/emailSubscribeEncFeed/blVTZXlMWm96MEc0Rzl5MDhqaG5lS1ZYSVhkZlYwNURTb0RFWkZaZWhyL1FtU2U5Q3lUdi8wcWpSeFBhL251K21vVyt5cnVFclBjSU1wc3pTQ3NpcTMrcnJnM2NrRjBLeDY3M1dyU2dqNDIxNWhTVGhsdEkzdlVLMEJ5L2xHLzZ8emdHMHNrdjNhSWJDOWcvK29qaTFHNXBhaWtUcmE3eU9zTjlQdWRsTis3ST0=/OA==/
[Image]: https://www.facebook.com/sharer/sharer.php?u=https%3A%2F%2F340binformed.org%2F2019%2F10%2Ffor-340b-hospitals-mental-health-is-health%2F
Source URL: https://340binformed.org/2019/10/for-340b-hospitals-mental-health-is-health/
---