New Report Misses the Mark on 340B Program
by Admin | November 19, 2019 6:24 pm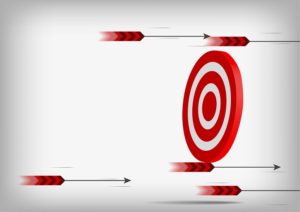 November 19, 2019– The latest report from AIR340B, a group financed and backed by the pharmaceutical industry, again misrepresents the 340B drug pricing program and its long history of helping hospitals stretch scarce resources to better serve low-income and rural patients. As part of its efforts to sharply restrict 340B, the group misleads policymakers and the public by ignoring billions of dollars in uncompensated and unreimbursed care provided by 340B hospitals.
The report[1] focuses solely on "charity care," but charity care is only a small part of the uncompensated and unreimbursed care that 340B hospitals provide. Further, the purpose of the 340B program goes well beyond helping 340B hospitals make up the shortfalls they incur in serving higher proportions of low-income and disabled Americans.
Averages Ignore Size
First, in portraying the role of 340B hospitals and 340B discounts in the health care safety net, the report uses averages that ignore hospital size and overlooks several important facts:
When similarly sized hospitals are compared, 340B hospitals provide more charity care as well as more total uncompensated and unreimbursed care than non-340B hospitals across all size groups.1, 2
340B DSH hospitals represent 38 percent of hospitals but provide 60 percent of uncompensated and unreimbursed care.3
340B Medicare Part B discounts represent less than a tenth of uncompensated care.4
Even with drug discounts, 340B hospital margins are more than 30 percent less than those of other hospitals.5
340B Does Much More
Second, 340B hospitals use their savings to provide a wide range of other programs and services to meet the needs of their communities. The costs of these programs and services are not reflected in the calculation of uncompensated and unreimbursed care. They include:
Providing financial assistance to patients unable to afford their care, including prescription drugs;
Providing clinical pharmacy services, such as medication therapy management;6
Offsetting shortfalls in other services, such as substance use disorder treatment, trauma care, HIV/AIDS treatment, and mental health services; and
offering community outreach services.7
Medicaid is a Big Factor
Finally, the report misses context when it states that uncompensated care at 340B hospitals has declined. In fact, greater coverage levels under the Affordable Care Act mean that hospital uncompensated care overall has declined.8 Meanwhile, overall uncompensated and unreimbursed care is rising as more people gain coverage through Medicaid, which pays an average of only 87 cents on the dollar.9
Policymakers should remain focused on the larger issue of exorbitant drug prices and not make changes to the 340B drug pricing program that will put even more money in the pockets of pharmaceutical companies at the expense of the health care safety net and the patients it serves.
---
1 L&M analysis of CMS HCRIS Hospital Cost Report Form 2552-10 FY2015 (Wksht S-10, Line 23, Col 1-3)
2 L&M Policy Research. Analysis of 340B Disproportionate Share Hospital Services to Low-income Patients. 2018 Mar 12.
3 Ibid.
4 Conti RM, Nikpay SS, Buntin MB. Revenues and Profits from Medicare Patients in Hospitals Participating in the 340B Drug Discount Program, 2013-2016. JAMA Network Open. 2019 Oct 30; 2(10):e1914141.
5 U.S. Government Accountability Office. Drug Discount Program: Characteristics of Hospitals Participating and Not Participating in the 340B Program. 2018 Jun 18.
6 340B Health. Evaluating 340B Hospital Savings and their Use in Supporting Care for Rural and Low-income Patients. 2019 Jun.
7 L&M Policy Research. Analysis of 340B Disproportionate Share Hospital Services to Low-income Patients. 2018 Mar 12.
8 American Hospital Association. Uncompensated Hospital Care Fact Sheet. 2019 Jan.
9 American Hospital Association. Underpayment by Medicare and Medicaid Fact Sheets. 2013-2019.
Endnotes:
report: https://340breform.org/wp-content/uploads/2019/11/AIR340_LeftBehind-v6.pdf
[Image]: http://www.specificfeeds.com/widgets/emailSubscribeEncFeed/blVTZXlMWm96MEc0Rzl5MDhqaG5lS1ZYSVhkZlYwNURTb0RFWkZaZWhyL1FtU2U5Q3lUdi8wcWpSeFBhL251K21vVyt5cnVFclBjSU1wc3pTQ3NpcTMrcnJnM2NrRjBLeDY3M1dyU2dqNDIxNWhTVGhsdEkzdlVLMEJ5L2xHLzZ8emdHMHNrdjNhSWJDOWcvK29qaTFHNXBhaWtUcmE3eU9zTjlQdWRsTis3ST0=/OA==/
[Image]: https://www.facebook.com/sharer/sharer.php?u=https%3A%2F%2F340binformed.org%2F2019%2F11%2Fnew-report-misses-the-mark-on-340b-drug-pricing-program%2F
Source URL: https://340binformed.org/2019/11/new-report-misses-the-mark-on-340b-drug-pricing-program/
---