Congress Urged to Loosen Limits on 340B Discounts for Orphan Drugs
by Admin | June 29, 2020 4:26 pm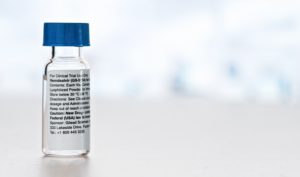 June 29, 2020— A pair of researchers is calling on Congress to relax the limitations on 340B price discounts for orphan drugs at safety-net hospitals during the national response to the COVID-19 pandemic. In an opinion piece[1] posted June 25 in Health Affairs, they note that many of the drugs being tested to treat or prevent COVID are considered orphan drugs – meaning they were designed to treat rare diseases or conditions.
The Orphan Drug Act of 1983 provides incentives to pharmaceutical manufacturers to develop treatments for rare diseases that affect 200,000 or fewer Americans, including seven years of market exclusivity. Many orphan drugs carry high prices, with the mean per-patient spending[2] in 2018 totaling more than $150,000 for the top 100 orphan drug products. While some providers can access 340B discounts on orphan drugs, Congress specifically excluded[3] rural referral centers, sole community hospitals, critical access hospitals, and free-standing cancer hospitals from doing so.
The lack of a discount could limit access to critical COVID-19 treatments for already underserved populations living in rural communities. It also could put additional financial strain on safety-net hospitals that were struggling even before COVID-19 cut off key revenue streams.
A Focus on Remdesivir
Rena Conti, from Boston University, and Koa-Ping Chua, from the University of Michigan, are the authors of the Health Affairs piece. They use the example of Gilead Science's remdesivir, which recently received an emergency authorization from the Food and Drug Administration (FDA) for use in hospitalized COVID-19 patients.
Gilead on June 29 announced[4] that it would offer remdesivir in the U.S. at the "government price" of $390 per vial – or about $2,340 to $4,290 per COVID patient depending on the course of treatment – through September under an agreement with the Dept. of Health and Human Services (HHS). HHS will manage allocations of the drugs to hospitals at that price, which Gilead says will account for discounts offered through government programs. The company stated that the price for private insurance companies will be $520 per vial, or $3,120 to $5,720 for each privately insured COVID patient.
Remdesivir was approved by the FDA in 2015 as an orphan drug to treat the Ebola virus[5]. Gilead in March 2020 submitted and subsequently rescinded[6] a request to the FDA for orphan drug designation for remdesivir when used to treat COVID. But Conti and Chua note the designation still in place means that "340B facilities subject to the exemption for orphan-designated drugs would not be entitled to discounts on any approved outpatient formulations of remdesivir, such as the oral and inhaled versions Gilead is currently attempting to develop. Like other sponsors of orphan-designated drugs, Gilead could choose to provide the discount but would not be obligated to do so."   
Among their policy recommendations, the authors urge Congress to revoke the 340B exemption for orphan drugs or at least to make sure that the exemption applies only to designated rare conditions.
Rising Support for 340B Hospitals
The COVID-19 pandemic has laid bare the disparities in our health care system that the 340B program is designed to address. Ensuring that all 340B hospitals have access to discounts on COVID-19 treatments will remove one more hurdle to providing equitable care.
Conti and Chua aren't the first to propose lifting the orphan drug rule for 340B hospitals. In 2019, Reps. Peter Welch (D-Vt.) and David McKinley (R-W.V.) introduced bipartisan legislation (H.R. 4538) that would allow rural hospitals to purchase orphan-designated drugs at 340B prices when used to treat common conditions or diseases. That bill would have continued the protection when a drug is used for its orphan purpose but permitted 340B discounts when the drug is used for a common purpose. With Congress poised to begin work on another round of legislation responding to the COVID-19 pandemic, this measure or similar language could wind up back on the table.
Endnotes:
opinion piece: https://www.healthaffairs.org/do/10.1377/hblog20200623.498157/full/
per-patient spending: https://info.evaluate.com/rs/607-YGS-364/images/EvaluatePharma%20Orphan%20Drug%20Report%202019.pdf
excluded: https://www.hrsa.gov/opa/program-requirements/orphan-drug-exclusion/index.html
announced: http://investors.gilead.com/news-releases/news-release-details/open-letter-daniel-oday-chairman-ceo-gilead-sciences
Ebola virus: https://www.accessdata.fda.gov/scripts/opdlisting/oopd/index.cfm
rescinded: https://www.gilead.com/-/media/gilead-corporate/files/pdfs/company-statements/remdesivir-orphan-drug-designation.pdf
[Image]: http://www.specificfeeds.com/widgets/emailSubscribeEncFeed/blVTZXlMWm96MEc0Rzl5MDhqaG5lS1ZYSVhkZlYwNURTb0RFWkZaZWhyL1FtU2U5Q3lUdi8wcWpSeFBhL251K21vVyt5cnVFclBjSU1wc3pTQ3NpcTMrcnJnM2NrRjBLeDY3M1dyU2dqNDIxNWhTVGhsdEkzdlVLMEJ5L2xHLzZ8emdHMHNrdjNhSWJDOWcvK29qaTFHNXBhaWtUcmE3eU9zTjlQdWRsTis3ST0=/OA==/
[Image]: https://www.facebook.com/sharer/sharer.php?u=https%3A%2F%2F340binformed.org%2F2020%2F06%2Fcongress-urged-to-loosen-limits-on-340b-discounts-for-orphan-drugs%2F
Source URL: https://340binformed.org/2020/06/congress-urged-to-loosen-limits-on-340b-discounts-for-orphan-drugs/
---