Merck Plan to Withhold 340B Discounts Adds to Threat to Diabetes Patients
by Admin | August 26, 2021 9:46 am
August 26, 2021 – The global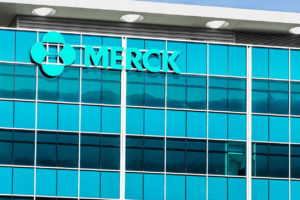 pharmaceutical manufacturer Merck is the latest company to announce[1] it will stop offering 340B discounts to hospitals on drugs dispensed to patients at community pharmacies. The move comes three months after the federal government warned drug companies that such actions are unlawful under the 340B drug pricing program statute. Merck will become the eighth producer to take such an action, joining Eli Lilly, AstraZeneca, Sanofi, Novo Nordisk, Novartis, United Therapeutics, and Boehringer Ingelheim.
Merck is one of the world's largest manufacturers, with nearly $48 billion[2] in global sales and $6 billion in profits. The company recently announced that on Sept. 1, it will cut off discounted pricing through community pharmacy partnerships to 340B hospitals that do not agree to turn over all claims data for patients who receive their drugs from those community pharmacies. Merck had threatened such action in 2020 but retreated and made the effort voluntary. With very little uptake, the company says it now is making the claims submissions mandatory.
Merck envisions collecting claims data for all 340B sales, including those from commercial insurers. This includes Medicare, Medicaid, and private insurance claims. The company says it is trying to find cases in which it has paid an additional discount on a drug on top of the 340B discount. The 340B statute prohibits duplicate discounts involving Medicaid fee-for-service patients, but Merck's demand goes well beyond that requirement.
Merck is focusing its efforts on hospitals and will exempt community health centers, clinics, and other 340B-eligible grantees. In its announcement, the company indicated it could reconsider those exemptions in the future.
Diabetes Drugs Are Prominent
Merck says it manufacturers "more than 102 drugs in the U.S." Prime among them is Sitagliptin (Januvia/Janumet) an oral medication used daily to help lower blood sugar levels in adults with type 2 diabetes at a cost of about $500 a month. In 2020, Merck sold more than $5.5 billion[3] of Januvia/Janumet.
With Merck poised to join the fray, the burden on the 30 million Americans living with diabetes will grow larger. Eli Lilly, Sanofi, and Novo Nordisk are the dominant manufacturers of insulin for the U.S. market. The price of these insulin products has skyrocketed. For example, in 1999, Eli Lilly's Humalog was priced at $21 for a monthly supply but by 2019, the price had risen to $275[4], an increase of 1200%.  Because of those increases, almost all insulin products have triggered what's known as the 340B inflation penalty, which increases the size of the required discount on a drug if the manufacturer raises its price by more than the rate of inflation. In the case of insulin, those penalties have resulted in a 340B price of 1 cent per drug unit. By refusing to provide those discounts on insulin and other diabetes drugs sold in local pharmacies, the manufacturers are able to charge the full price and reap the benefits. In 2020, Lilly reported[5] it was able to increase its profits due to "lower utilization in the 340B segment, primarily for Trulicity and Humalog." Trulicity is a non-insulin drug that helps the body regulate blood sugar.
The impact of the drug companies' decisions to skirt the 340B law is having a direct impact on the health and lives of people living with diabetes. This was illustrated vividly in a podcast[6] interview with Anne Webster, the nurse practitioner at the endocrinology clinic for UnityPoint Health Methodist in Peoria, Ill., where she cares for many low-income patients with complex diabetes. Webster described how she had to change the insulin product she prescribed to many of her patients when the manufacturer stopped offering discounts only to have to change again when the other manufacturers followed suit. The end result, in many cases, was patients having to use less effective treatments for their diabetes.
The pricing behavior in the insulin market has drawn bipartisan attention and unhappiness in Washington. In an Aug. 12 speech[7], President Biden cited the price of insulin as one of the reasons he is pursuing legislation to curb drug prices. A 2020 report[8] by the Senate Finance Committee found the three manufacturers have engaged in a practice known as "shadow pricing," in which one drug maker raises its price only to see the other two follow its lead within months. And just last week, the leaders of the House Energy & Commerce Committee sent a letter[9] to Eli Lilly CEO David Ricks saying, in part, "The Committee is troubled that despite your company's expressions of shared concern, insulin prices in the United States remain unacceptably high."
What's Next?
With its action, Merck also becomes the second drug maker – following Boehringer Ingelheim – to implement 340B limits since the government sent letters to the first six companies on May 17 ordering them to restore discounts and repay overcharges to hospitals, health centers, and clinics. All six have gone to federal courts to challenge the government's ability to enforce those letters, and all those cases are pending.
Hospital advocates are calling on the government to take further action to stop the drug companies from denying discounts, including the two new companies. In an August 13 statement,[10] 340B Health President and CEO Maureen Testoni said, "Merck's threat to withhold 340B drug discounts from hospitals partnering with community pharmacies will cause irreparable harm to safety-net providers and the patients living with low incomes they serve." Testoni called on the Department of Health and Human Services (HHS) to "direct any companies that flout the law to restore 340B pricing for all eligible drugs and repay all overcharges, and he should refer the companies for financial penalties for knowingly and intentionally violating the law."
Endnotes:
announce: https://www.340bhealth.org/files/Merck_Notice_08-21.pdf
$48 billion: https://www.merck.com/news/merck-announces-fourth-quarter-and-full-year-2020-financial-results/
$5.5 billion: https://www.merck.com/news/merck-announces-fourth-quarter-and-full-year-2020-financial-results/
risen to $275: https://www.ajmc.com/view/the-deadly-costs-of-insulin
Lilly reported: https://investor.lilly.com/static-files/3f6bab4d-8180-453a-9789-27cf0928ceac
podcast: https://340binformed.org/2021/05/the-human-toll-of-drug-company-restrictions-on-340b/
speech: https://www.whitehouse.gov/briefing-room/speeches-remarks/2021/08/12/remarks-by-president-biden-on-how-his-build-back-better-agenda-will-lower-prescription-drug-prices/
report: https://www.finance.senate.gov/imo/media/doc/Grassley-Wyden%20Insulin%20Report%20(FINAL%201).pdf
a letter: https://energycommerce.house.gov/sites/democrats.energycommerce.house.gov/files/documents/Eli%20Lilly.2021.8.19.%20Letter%20re%20Insulin%20Cost.OI_.pdf
statement,: https://www.340bhealth.org/newsroom/statement-on-merck-cutting-off-340b-discounts-through-community-based-pharmacies/
Source URL: https://340binformed.org/2021/08/merck-plan-to-withhold-340b-discounts-adds-to-threat-to-diabetes-patients/
---