Recapping a Momentous Year for 340B
by Admin | December 31, 2021 12:02 pm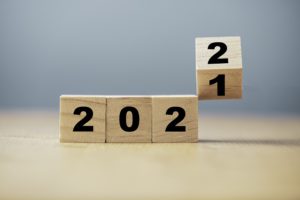 Dec. 31, 2021– Today is the final day of what might be one of the most eventful years in the history of the 340B drug pricing program. Key developments in the 340B world stood out even amid all the news about a global pandemic, a change in leadership in Washington, and an uneasy economic climate. As we wrap up 2021 and look forward to a new year, we are reflecting on some of the ways in which 340B made the biggest headlines.
The Dispute Over Community Pharmacies Intensifies
No 340B issue dominated the year more than the dispute between a group of drug companies and covered entities over the issue of 340B community-based pharmacies. 2021 started on the heels of an advisory opinion from the general counsel of the Department of Health and Human Services (HHS), which stated in no uncertain terms that the 340B law requires drug companies to provide discounts on all eligible drug purchases regardless of where the medications are dispensed to covered entities' patients. One oft-quoted passage noted: "The situs of delivery, be it the lunar surface, low-earth orbit, or a neighborhood pharmacy, is irrelevant."
That opinion signaled a shift in the government's stance on the dispute and presaged action to come in 2021. It also quickly became the target of litigation by six drug companies that had imposed restrictions on 340B pricing through community pharmacy arrangements and were challenging HHS's authority to stop them from doing so.
HHS eventually withdrew that advisory opinion. But the department, now under new leadership, soon took an unambiguous step toward requiring the drug companies to restore 340B pricing. On May 17, the Health Resources & Services Administration (HRSA) sent notices to the six companies informing them that their 340B community pharmacy policies were unlawful and directing them to restore discounted pricing. This, too, sparked a flurry of lawsuits.
As those cases wended their way through the courts, the number of drug companies imposing restrictions on community pharmacies nearly doubled, from six to 11. HRSA remained determined and referred several of the companies to the HHS Office of Inspector General (OIG) to decide if their violations of 340B law merit large fines for "knowingly and intentionally" overcharging 340B covered entities.
In two court cases, federal judges ruled in the government's favor and said the companies cannot impose unilateral conditions on 340B pricing. But in a third courtroom, the judge supported the industry claims that the 340B statute is not clear in that regard. At the urging of more than 850 safety-net hospitals that had sent a letter about the issue to HHS Secretary Xavier Becerra, the government announced Dec. 28 that it would keep up its strong defense of 340B by appealing that decision to a higher court.
Medicare Cuts Come Before the Top Court
The community pharmacy dispute was not the only 340B issue before the federal courts this year. A long-running court battle over Medicare payment cuts to many 340B hospitals made it to the highest court in the land.
The U.S. Supreme Court in November heard oral arguments on a case brought by several hospital associations and individual 340B hospitals challenging a 2018 policy cutting Medicare Part B payments to most 340B hospitals by nearly 30%. While a lower court had ruled in the hospitals' favor, an appeals court reversed that decision, and the hospitals asked the high court to intervene. The plaintiffs argued that federal law does not allow HHS to impose these cuts on one group of hospitals in the way that it did in this case, and the department argued that it was within its rights to do so.
This case may turn on the question of how much leeway the administration has in setting payment rates. While several of the justices raised pointed questions to the government about the cuts, one cannot predict with certainty how they might decide the case. A decision is likely in 2022 as late as June or July.
Congressional Champions Multiply
It was a relatively quiet year for 340B on Capitol Hill in comparison with some recent legislative sessions. But the program did not disappear from the legislative agenda. While some drug industry supporters tried to work the program into hearings about drug prices, they were met with bipartisan pushback by a growing number of legislators championing 340B.
Lawmakers also demonstrated their support in other ways, including by sending letters to the HHS secretary urging action against the drug companies in the contract pharmacy dispute and urging the department to oppose an effort led by drug industry consultant Kalderos to turn 340B into a back-end rebate program.
While there was no action on 340B legislation, several bills were introduced that supported hospitals and other covered entities. A bipartisan group of lawmakers in the House and Senate introduced companion bills that would temporarily waive a federal rule that could result in some hospitals losing 340B eligibility due to changes in their patient mixes during COVID-19. And another bipartisan group in the House introduced legislation to protect 340B covered entities from pharmaceutical benefit managers (PBMs) that cut payments for drugs the providers have purchased.
While no votes occurred on these bills, growing support for the legislation may foreshadow action in 2022.
More States Close the Door on 340B Payment Discrimination
Federal lawmakers weren't the only ones acting to protect 340B providers from discriminatory payment policies. Several more states enacted laws in 2021 prohibiting such actions, bringing the total number of such laws to 14.
Concerned by that momentum, the Pharmaceutical Research and Manufacturers of America (PhRMA) went to court trying to block an Arkansas nondiscrimination law from being enforced. That case remains pending.
With uncertainty over whether Congress will pass a federal 340B nondiscrimination bill, more states are considering their own laws as they prepare to start their 2022 legislative sessions.
Looking Ahead to a Busy 2022
Many 340B professionals are bracing for a busy 2022 as they wrap up their year-end holiday breaks. While 2021 was a tumultuous year for so many reasons, 2022 could be just as active as hospitals and their allies continue to fight drug company actions that curtail 340B savings. The battle is pitched, the provider community shows no signs of letting up, and the number of allies on their side continues to grow.
Source URL: https://340binformed.org/2021/12/recapping-a-momentous-year-for-340b/
---