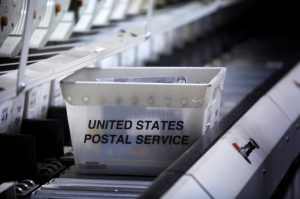 June 29, 2017—Twenty-nine members of Congress have written to President Trump urging him not to scale back the 340B drug discount program in an executive order on drug prices.
In their June 23 letter to the president, the lawmakers said they were concerned that the draft executive order targets the 340B drug pricing program. "The 340B program requires pharmaceutical corporations to provide discounts to hospitals and clinics that serve large numbers of low-income patients," they noted. "Low-income patients in the U.S. are the most vulnerable to high drug prices. If, as reported, your administration scales back this program, more Americans of limited means will be forced to choose between health and other basic life necessities, like putting food on the table and a roof overhead for the family." Sen. Al Franken (D-Minn.) is the letter's organizer. 
---
You must be registered to read complete articles (it's quick, easy, and 100% free). Click here to register.
Already registered? Click here to login. (340B Health members, Drug Discount Monitor subscribers, and 340B Coalition conference attendees: Use your existing username and password.)