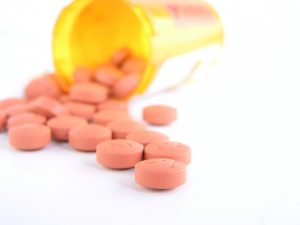 July 14, 2017 — The Centers for Medicare & Medicaid Services' proposal yesterday to deeply cut what it pays hospitals in the 340B drug discount program for Medicare Part B drugs would gravely harm 340B hospitals' ability to treat their low-income patients, including low-income Medicare beneficiaries. CMS called for the cut in its annual hospital outpatient payment proposed regulation. 340B Health, which represents 340B hospitals and health systems, strongly opposes this proposed reduction. It urges the Trump administration to leave it out of the final rule that will come out later this year.
The Medicare Payment Advisory Commission previously floated the idea of cutting payments to 340B hospitals but acknowledged that doing so would reduce the 340B benefit for these hospitals. MedPAC noted, "If 340B hospitals lose all or a significant share of the revenue from Part B drugs that they receive through the 340B program, they may decide to reduce their participation in the program." A past survey of 340B Health members indicated that roughly 60 percent of hospitals would be likely or very likely to withdraw from 340B as a result of a payment cut that would take away all of their 340B savings on Part B drugs, which appears close to what CMS proposed. An elimination of the 340B benefit from Part B drugs would lead to cuts in patient services.
Research shows that 340B DSH hospitals provide 60 percent of uncompensated care, even though they are only 36 percent of hospitals. 340B DSH hospitals of all sizes provide more uncompensated care of than non-340B hospitals of similar size. Beyond uncompensated care, 340B DSH hospitals also treat significantly more low-income patients than other hospitals, including more Medicaid and low-income Medicare patients, more low-income Medicare cancer patients, and more Medicare patients who are disabled and dually eligible for Medicaid. Cutting payments to 340B hospitals would prevent them from treating these patients and harm their access to care. And they provide more services that are critical to low-income patients but are often underpaid, like labor and delivery, trauma care, and HIV/AIDS services.
"The data shows 340B hospitals provide significantly higher levels of care to low-income patients, including low-income Medicare beneficiaries," said 340B Health President and Chief Executive Officer Ted Slafsky. "With the uninsured rate rising again and so much uncertainty about the health care marketplace, this is no time to cut reimbursement to hospitals that serve patients in need."