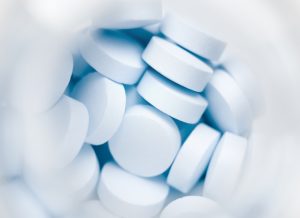 August 17, 2017— 340B Health, the association of hospitals and health systems in the 340B drug discount program, strongly disagrees with the Trump administration's proposal today to again delay – this time to July 1, 2018 – a long overdue regulation to punish drug manufacturers that illegally overcharge safety-net hospitals and other healthcare providers for lifesaving medicines.
We know that drug manufacturers overcharge hospitals that qualify for lower drug prices through the 340B program. In fact, less than an hour before the administration proposed to delay the regulation late this morning, the U.S. Department of Justice and drug manufacturer Mylan announced a $465 million legal settlement of a whistleblower lawsuit claiming that Mylan overcharged 340B hospitals and other healthcare providers for EpiPen epinephrine auto-injectors.
The 340B program gives safety-net providers relief from high drug prices. They rely on the savings to fund critical programs for their low-income, uninsured, and underinsured patient populations. In 2010, Congress directed HHS to issue 340B program regulations for determining ceiling prices and imposing civil monetary penalties on manufacturers that "knowingly and intentionally" overcharge providers.
After three rounds of notice and comment, HHS published a final rule on Jan. 5, 2017, with a March 6 effective date and enforcement to begin on April 1. In early March, pursuant to the Trump administration's regulatory freeze memo to federal agencies, HHS delayed the rule to May 22 and requested comments on a possible additional delay until Oct. 1. On May 19 HHS pushed the date back to Oct. 1. Now it wants an additional nine-month delay "to allow for sufficient time for additional rulemaking."
"There is no reasonable excuse for delaying this regulation any longer," said 340B Health President and Chief Executive Officer Ted Slafsky. "Nor is there any good reason for reopening the matter for further rulemaking, as the administration proposes. We will submit comments strongly opposing further delay."