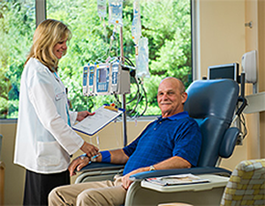 August 22, 2017—The Medicare Advisory Panel on Hospital Outpatient Payment has recommended that CMS not move forward with its July 20 proposed rule that would substantially reduce how much Medicare pays hospitals in the 340B drug discount program for separately payable Part B drugs under the Outpatient Prospective Payment System (OPPS). Medicare currently reimburses such drugs at the average sales price (ASP) plus 6 percent, the same rate that is used for drugs furnished in non-340B hospitals. The proposal would lower the rate for 340B hospitals by close to 30 percent, to ASP minus 22.5 percent.
"We're deeply gratified by the Medicare Advisory Panel on Hospital Outpatient Payment's vote yesterday to advise CMS to drop its plan to slash what it pays 340B hospitals for some of the most expensive drugs in the world," said Ted Slafsky, President and Chief Executive Officer of 340B Health, the association of hospitals and health systems in the 340B drug discount program.
"We sincerely hope CMS heeds the panel's wise counsel," Slafsky continued. "These drastic proposed cuts would have an immediate and direct negative impact on patient outcomes and hospital quality of care. The cuts would harm the hospitals that provide the bulk of the nation's hospitals uncompensated care; that provide vital, often underpaid services critical to low-income patients; and that treat significantly more patients who are poor, disabled, dually eligible for Medicaid and Medicare, have end-stage renal disease, or are a racial or ethnic minority."
The 15-member advisory panel advises HHS and CMS on the OPPS system. Its members are all representatives of providers and include experts on the use of and payment for prescription drugs.
Comments on the proposed rule are due Sept. 11.