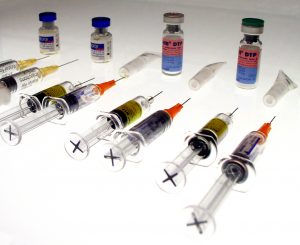 September 12, 2017—A Trump administration agency proposal to slash Medicare Part B drug reimbursement to hospitals in the 340B drug discount program by nearly 30 percent is counterproductive and would actually reduce access to care, a group of over 1,300 hospitals said in comments submitted yesterday to the U.S Department of Health and Human Services (HHS).
340B hospitals say the proposal by the administration's Centers for Medicare & Medicaid Services (CMS) would undermine their ability to continue waiving co-pays and providing pharmaceuticals and other services at free or reduced cost to low-income and other vulnerable patients. "While we share the administration's concern about high drug prices, we don't believe that dramatically cutting payments to healthcare providers is the way to go," said Ted Slafsky, President and CEO of 340B Health, the trade group representing hospitals impacted by the regulation. "The administration intends for the proposal to be consumer friendly but the reality is that it will do nothing to reduce high drug prices or reduce costs for Medicare or seniors," added Slafsky.
340B Health submitted the comments strongly opposing the proposed payment reduction targeting 340B hospitals issued by CMS in July. The proposed reduction would go into effect on Jan. 1, 2018.
Oncologists who serve high numbers of low-income patients are frightened by the proposal. "Simply put, HHS should not finalize its proposal to drastically cut Medicare Part B drug reimbursement to 340B hospitals because it would diminish our ability to serve our most vulnerable patient populations," said Dr. Robert Chapman, Head, Division of Hematology and Medical Oncology for the Henry Ford Health System in Detroit, Mich.
"The proposal would not lower costs for our patients, but would make it much more difficult for us to provide necessary cancer drugs to our patients who are insured by Medicare or Medicaid plans," added Dr. Scott Wegner, Medical Director for Cancer Services at Genesis Healthcare in Zanesville, Ohio. "The patients we serve here in Southeast Ohio rely on this program to offset the cost of cancer drugs, which are reimbursed by Medicaid and Medicare at rates that are actually lower than we pay to obtain the drugs. This proposal would directly jeopardize our ability to deliver cancer care to the more than two-thirds of our patients who are covered by Medicare or Medicaid."
"Our referral area includes five states in the intermountain region covering 17 percent of the continental U.S.," said Dr. John Sweetenham, Senior Director of Clinical Affairs and Executive Medical Director of Huntsman Cancer Institute in Salt Lake City, Utah. "University of Utah Health, of which we're part, provides $126 million in uncompensated care annually. We simply couldn't provide the same scope or level of care to those who need it if HHS follows through with this proposed cut."
340B Health cites a new survey highlighting how the proposed payment cut would affect patient care. Hospitals unanimously reported it would affect their ability to provide services to their low-income and rural patients. Eighty-six percent of hospitals said that the proposed rule would affect their ability to provide clinical services, especially infusion and oncology services to low-income patients.
Seventy-four percent said the cut would affect pharmacy services, more than two-thirds said the cut would affect their ability to provide uncompensated care, and nearly half said the cut would impact quality of care and patient outcomes.
"Our hospitals never turn away someone in need and neither should our leaders," said Slafsky. "This proposal would tear a large hole in America's healthcare safety net. We strongly urge HHS to drop it." In August, CMS's Medicare Advisory Panel on Hospital Outpatient Payments advised the agency to rescind the proposal.