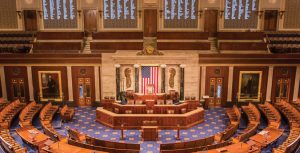 September 29, 2017—A bipartisan majority of the U.S. House of Representatives wants the Trump administration to drop plans to slash what Medicare pays safety-net and rural hospitals for typically expensive specialty drugs that must be administered by trained professionals.
The 228 Republican and Democratic lawmakers made the request in a Sept. 28 letter to Centers for Medicare & Medicaid Services Director Seema Verma. Reps. David McKinley (R-W.Va.), Mike Thompson (D-Calif.), and David Kustoff (R-Tenn.) were the driving force behind the letter.  
---
You must be registered to read complete articles (it's quick, easy, and 100% free). Click here to register.
Already registered? Click here to login. (340B Health members, Drug Discount Monitor subscribers, and 340B Coalition conference attendees: Use your existing username and password.)