November 1, 2017—The Centers for Medicare & Medicaid Services late today published a final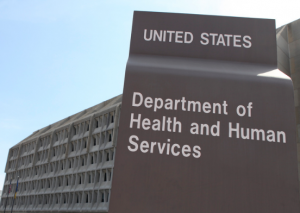 Outpatient Prospective Payment System (OPPS) regulation that cuts Medicare Part B drug reimbursement to hospitals in the 340B drug discount program for separately payable drugs by nearly 30 percent, from average sales price (ASP) plus 6 percent to ASP minus 22.5 percent. The reduction takes effect Jan. 1, 2018. The cut does not affect critical access hospitals, which are not paid under the OPPS. In a change from the proposed rule, the payment reduction will not apply to rural sole community hospitals, children's hospitals, and PPS-exempt cancer hospitals. In short, the payment reduction applies to hospitals enrolled in 340B as disproportionate share (DSH) hospitals and rural referral centers (RRC).
Cutting 340B hospitals' Part B reimbursement will "harm patients, raise the cost of prescription drugs, and undermine the vital safety net providers across the country that serve low-income and other vulnerable populations," 340B Health President and Chief Executive Officer Ted Slafsky said. The group represents more than 1,300 hospitals and health systems in the 340B program.
"CMS is taking an unprecedented action that will harm patient care," Slafsky said. "340B Health will examine all available options to reverse this ill-considered policy including working with Congress, where a bipartisan majority of both houses has expressed serious concern about the payment cut. We will also examine legal options, given that the payment reduction undermines Congressional intent behind the 340B program and CMS does not have the authority to target 340B hospitals for reduced payment rates."
A bipartisan majority of U.S. House members asked CMS not to cut the hospital payments and a bipartisan majority of U.S. Senate members urged it to consider hospitals' concerns.
CMS estimates that the final rule will reduce hospitals' Medicare Part B drug reimbursement by $1.6 billion, higher than the $900 million estimate in the proposed rule. Consistent with CMS's proposal, CMS will redistribute the "savings" to payment under the OPPS for non-drug items and services to all hospitals, including non-340B hospitals. CMS says it "may revisit the alternative 340B drug payment methodology in [calendar year] 2019 rulemaking."
The final rule also establishes two modifiers to identify 340B drugs billed under the OPPS— one for 340B hospitals that are subject to the payment reduction and a separate informational modifier for 340B hospitals not subject to the payment reduction. Hospitals must begin using the modifiers effective Jan. 1, 2018.
CMS said in the regulation's preamble that the ASP minus 22.5 percent reimbursement rate "is an amount that allows hospitals to retain a profit on these drugs for use in the care of low-income and uninsured patients." It said it is concerned that current Medicare payments for drugs acquired under the 340B program "are well in excess" of hospitals' overhead and acquisition costs. It also said that cutting 340B hospitals' Part B reimbursement would let the Medicare program and Medicare beneficiaries pay less for drugs.
"Further, to the extent that studies have found that 340B participating hospitals tend to use more high-cost drugs, we believe that this proposal helps address the incentive for hospitals to utilize these drugs in this manner solely for financial reasons," CMS said.