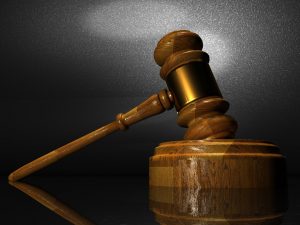 November 14, 2017—Three national hospital associations and health systems in Maine, Michigan, and North Carolina have asked a federal district court to stop drastic Medicare Part B drug reimbursement cuts for many 340B hospitals from taking effect on Jan. 1. The Nov. 13 lawsuit against Acting Secretary of Health and Human Services Eric Hargan seeks an order declaring the payment reduction in violation of the law or, in the alternative, a preliminary injunction preventing the cuts from being implemented while the case is argued.
The plaintiffs are the American Hospital Association, the Association of American Medical Colleges, America's Essential Hospitals, Eastern Maine Healthcare Systems in Brewer, Me., Henry Ford Health System in Detroit, and Park Ridge Health in Hendersonville, N.C.
"We strongly support this legal action and believe the court should block this rule expeditiously," said 340B Health President and CEO Ted Slafsky.
The disputed Centers for Medicare & Medicaid final rule lowers Medicare Part B reimbursement to certain 340B hospitals for separately payable drugs without pass-through status from the current average sale price (ASP) plus 6 percent to ASP minus 22.5 percent. "This new reimbursement rate would significantly reduce the benefit of the 340B program" for affected hospitals, the plaintiffs argue. The proposed cuts, they add, "thoroughly undermine the 340B Program by depriving eligible hospitals of critical resources Congress intended to provide those hospitals through 340B discounts."
"Elimination of these resources will, in turn, threaten the ability of covered entities to provide essential healthcare services and programs to their communities, including underserved populations within those communities. This is flatly inconsistent with the intent of the 340B program, which was designed to help covered entities stretch scarce federal resources to reach more patients," the plaintiffs say.