December 5, 2017—The Senate Health, Education, Labor and Pensions (HELP) Committee is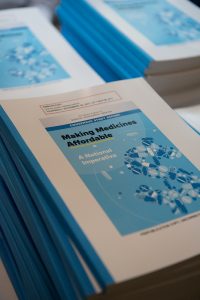 holding a Dec. 12 hearing on new National Academies of Sciences (NAS) findings on why medicines cost so much and recommendations on how to fix the problem.
The NAS's Nov. 30 report is drawing attention for calling on the federal government to negotiate drugs prices with manufacturers, deny tax deductions for drug advertising, do a better job of assessing drugs' value to society, and make sure incentives to develop orphan drugs don't go to widely sold drugs.  
---
You must be registered to read complete articles (it's quick, easy, and 100% free). Click here to register.
Already registered? Click here to login. (340B Health members, Drug Discount Monitor subscribers, and 340B Coalition conference attendees: Use your existing username and password.)