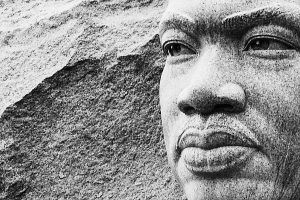 January 15, 2018—On today's national holiday, people nationwide are participating in a national day of service in communities that need help the most. Every day for the past 25 years, hospitals and health systems participating in the 340B drug discount program have served the underserved in those same communities.
Underserved patients – including those with low incomes, those living in rural communities, members of racial or ethnic minority groups, LGBTQ, and others – need the vital services that 340B hospitals provide more than ever. Take mental health and psychiatric services, for example. The Congressional Black Caucus (CBC) health care task force notes in its latest newsletter, "African Americans are 20 percent more likely to experience serious mental health problems than the general population." 340B hospitals, it continues, "treat nearly double the number of African American and Hispanic minorities than non-340 entities, and the mental health and other services the 340B program provides for are essential to these communities." The CBC went on to note that 340B providers provide outreach and patient education "in an effort to bring patients with mental health challenges into a system for care and continued treatment."
Steep Medicare Part B drug reimbursement cuts to 340B hospitals that took effect Jan. 1 threaten these hospitals' ability to continuing providing psychiatric care and other specialized services, the CBC warns.  If hospitals are deprived of crucial 340B program savings, "minority patients across the United States would lose access to numerous affordable lifesaving therapies and services that they so desperately need."
The CBC expressed support for preserving hospitals' 340B savings. 340B Health, the association of hospitals and health systems in the 340B program, applauds the CBC for recognizing 340B's importance and remains steadfast not only in its commitment to preserve and strengthen 340B but also to its mission of service to the underserved.