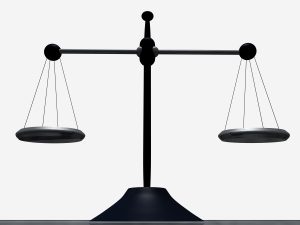 March 1, 2018— Steep federal drug reimbursement cuts to hospitals in the 340B drug discount program are causing "irreparable injury…by jeopardizing essential programs and services provided to their communities and the vulnerable, poor and other underserved populations, such as oncology, dialysis, and immediate stroke treatment services," three national hospital groups and three local health systems have told a federal appeals court. The cuts are also harming or threatening to harm affected hospitals' osteoporosis services, blood factor services, geriatric psychiatric services, and school-based and community health programs, they said
The national groups and local health systems are appealing a lower court's decision to dismiss on procedural grounds their suit to stop the Centers for Medicare & Medicaid Services (CMS) from implementing and enforcing $1.6 billion in Medicare Part B drug reimbursement cuts to 340B hospitals, which took effect on Jan. 1. In a Feb. 15 filing, they asked the appeals court to stop the cuts and to send the case back to the lower court.
Bipartisan legislation to stop the cuts introduced in the U.S. House by Rep. David B. McKinley (R-W.Va.) had 189 sponsors as of Feb. 28.
Thirty-five state and regional hospital associations warned in a friend of the court brief filed in the case on Feb. 22 that hospitals in the 340B program will be "severely harmed" and "scores of low-income, uninsured, underinsured, and homeless patients" will get less care due to the CMS cuts.
"CMS's massive cuts to 340B are irreconcilable with Congress's goal of allowing hospitals to offset the high cost of prescription drugs so that they can direct their limited resources towards patient care and services," they said. "These cuts…will have profound effects on patients and health care providers across the country. Drug costs will increase and safety-net providers will face hard choices about eliminating or dramatically curtailing crucial programs that treat a wide range of medical conditions—from cancer to mental health disorders to diabetes to opioid addiction to HIV/AIDS."
The hospital groups offered these specific examples of hospital clinics and programs "that will likely struggle to stay afloat—or, worse, be forced to close—in the wake of the new rule":
"A cancer center in New Mexico stands to lose $9.6 million annually as a result of the cuts. Virtually all of the Center's patients will be impacted by the cuts. The Center is planning to cut clinical programs, outreach programs to communities for cancer prevention and screening, and training for cancer healthcare providers. It has also suspended all planned and actively open hiring and is anticipating terminating 4 physicians and 37 staff members by July 1, 2018."
"A faith-based, not-for-profit hospital in Arkansas uses its nearly $3.4 million in 340B savings each year to fund…an outpatient infusion center, which provides comprehensive cancer care, chemotherapy, and non-oncology infusion services, and to support multiple charitable care clinics serving over 6,000 patients annually. CMS's cuts will endanger this hospital's ability to provide these vital services to its low-income patients from 75 different Arkansas counties."
"A rural hospital in South Georgia will have to terminate its chemotherapy program without 340B reimbursements. The program serves 30 or more indigent patients who will now have to travel 45 to 60 miles to get their routine chemotherapy. The cuts to the 340B program will triple the costs of medication and will cause the hospital to reduce service to its most vulnerable rural patients."
"A hospital in Vermont will lose the revenue it uses to support its oncology program and may be forced to suspend or close the program as a result of the cuts. Without its program, patients will be forced to travel over an hour by car each way for their treatment."
"A health system in Tennessee is being forced to consider significantly reducing the number and types of chemotherapy drugs available on its formularies, closing one or more of its chemotherapy and other high-cost infusion sites, and turning away patients."
"A hospital in upstate New York will not be able to absorb the $4 million in cuts from the CMS rule without curtailing services that are needed by the community it serves. Those services include diabetes treatments, many of which are provided through a program specifically targeted at uninsured or underinsured Latina women for whom English is not their primary language. This program has been a success: the hospital has seen decreases in the number of woman at high risk of developing Type 2 diabetes."
"A medical center in Alabama uses its 340B savings to help pay for oral chemotherapy drugs used to treat several types of cancer, including colon cancer, breast cancer, and gallbladder cancer. Without the 340B program, the medical center would not be able to afford this medication for all of its patients, forcing it to pick and choose who receives care."
"The list could go on and on," the hospital associations said. "If [our] fears are realized, and [340B hospitals] nationwide are forced to shutter facilities and slash services, the impact will be deeply felt in communities across the country."
The federal government has until March 19 to file its brief in the appeal. The court agreed to expedite the case and a decision is expected this spring. The legal battle is taking place at the same time that Congress is considering bills that would limit hospitals' ability to access 340B savings and subject them to new reporting requirements. Rep. McKinley's bill to stop the cuts is in the mix in those discussions.