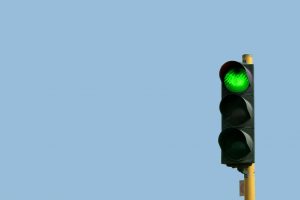 May 23, 2018—Hospitals are telling the U.S. Department of Health and Human Services (HHS) that it should stop delaying important 340B regulations to police drug manufacturer pricing and overcharges. In letters to the government, major hospital groups said the time for delay is over and urged the Trump administration to enforce the rules immediately.
Public comments on HHS's proposal to delay the 340B ceiling price and manufacturer civil monetary penalties final rule until July 1, 2019 were due yesterday. Six major hospital associations including 340B Health submitted joint comments opposing any further delay. 340B Health also submitted joint comments with other members of the 340B Coalition, which represents hospitals, health centers, clinics, and other providers in the drug discount program.
In their joint comments, the six hospital groups – the American Hospital Association, the Association of American Medical Colleges, the Catholic Health Association of the United States, America's Essential Hospitals, the Children's Hospital Association, and 340B Health – told HHS that delaying the rule "will harm hospitals and their patients."
In 2010, Congress ordered HHS to issue regulations establishing civil monetary penalties for manufacturers that "knowingly and intentionally charge a covered entity more than the ceiling price for a covered outpatient drug." Under the Obama administration, HHS published a proposed rule in June 2015 and a final rule in January 2017 that was to take effect in April 2017. The new Trump administration delayed the effective date shortly after it took office and has extended that delay three more times. It is due to take effect July 1, but HHS has proposed an additional one-year postponement.
Manufacturer overcharges "have long plagued the 340B program" and providers "have no significant remedies" for the problem such as auditing drug companies or suing them in court, the hospital groups pointed out. "Providers cannot even check that they are being charged the right price," they added, noting that HHS still has not launched a congressionally mandated secure website to give providers access to those prices for the first time. HHS has kept the website dark while the 340B ceiling price and manufacturer penalties rule is still pending.
"Given that there is every reason to believe that the problem of 340B overcharges continues, it is inappropriate to postpone this rule," the hospital groups said. "HHS's interest in conducting additional rulemaking is not a sufficient reason to not enforce current law, especially one that is so vital to the nation's safety net."
340B Coalition Speaks Out
In a separate letter, the 340B Coalition also opposed the delay. "The delay is unnecessary because HHS has already spent eight years considering and responding to four separate rounds of public comments. Any further delay is contrary to federal law. HHS should implement the Final Rule now," the coalition said.
The coalition noted that the HHS Office of the Inspector General has reported numerous findings of manufacturer overcharges, and that, under a recent settlement, Mylan agreed to pay $19.3 million plus interest to 340B covered entities to resolve allegations that the company overcharged entities for the drug EpiPen. "Manufacturers effectively raise drug prices when they fail to sell drugs to covered entities at or below the 340B ceiling price," the coalition observed.
"The Final Rule is crucial to codify important 340B policies and to ensure that manufacturers comply with 340B program requirements," the coalition concluded. "We urge HHS to implement the Final Rule immediately."
Other Providers Chime In
Other hospitals and healthcare providers also submitted comments opposing further delay. Avera Health, which has hospitals in South Dakota, Minnesota, Iowa, Nebraska, and North Dakota, wrote that it "is quite distressed that [HHS] is proposing to delay the effective rule date…for the fifth time, rather than finalizing a rule that places some accountability on the pharmaceutical manufacturers."
HIV/AIDS healthcare providers "have made great progress in the fight against HIV/AIDS, but that progress is fragile and highly dependent on the continued viability and health of the 340B program and [the clinics'] access to 340B savings," said Ryan White Clinics for 340B Access in its comments to HHS. "Any further delay of the rule will adversely affect 340B covered entities, encouraging manufacturer overcharges and undermining statutory manufacturer integrity provisions, leaving covered entities without any remedies against manufacturer overcharges and no transparency of manufacturer prices."
Drug Industry Backs Delay
In stark contrast, pharmaceutical manufacturers and biotech companies submitted comments supporting HHS's proposed yearlong delay. "The Final Rule needs substantial changes and allowing it to take effect before those changes have been made would be counterproductive and costly," Pharmaceutical Research and Manufacturers of America commented. PhRMA also called for broader changes to the 340B program, including narrowing the 340B definition of "patient" so fewer qualify for 340B-discounted medications and tightening eligibility criteria for 340B hospitals and their associated child sites. PhRMA also said 340B should be reformed such that "the sizeable drug discounts that manufacturers provide" flow to patients "and not hospital profit margins."
HHS is expected to announce its decision on whether to delay the rule for a year before July 1, the date it currently is slated to take effect.