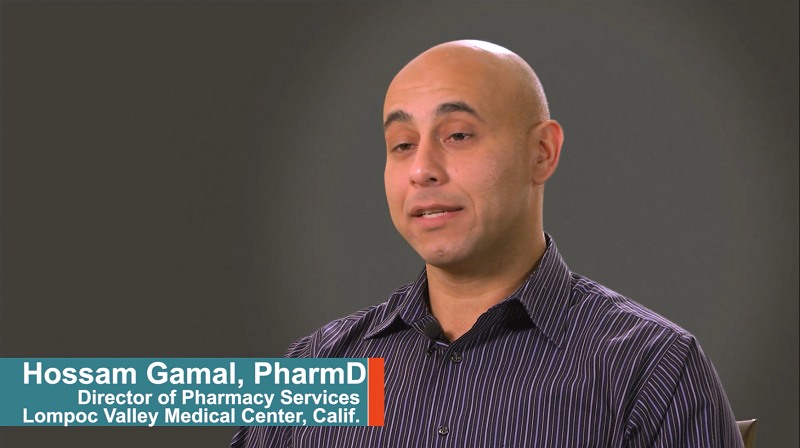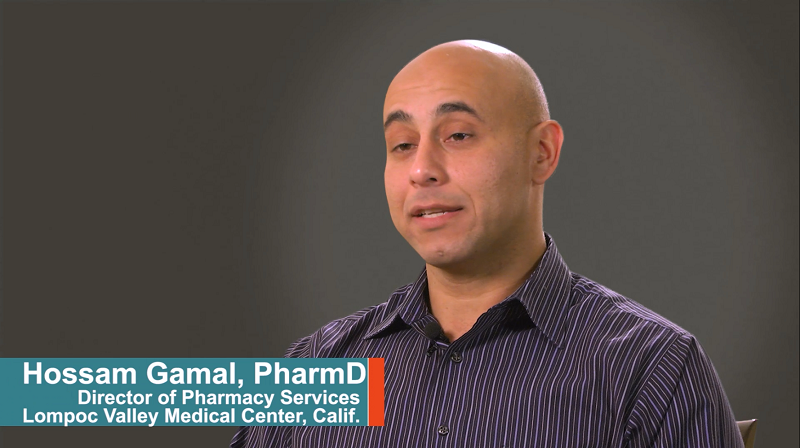 June 21, 2018 – Two recent incidents perfectly illustrated to Hossam Gamal how the 340B program comes through in times of crisis – both for individuals and communities as a whole.
When California's Central Coast became one of the many regions in the nation to suffer a flu epidemic, Lompoc Valley Medical Center – where Gamal is the director of pharmacy services – was able to use its 340B program to provide many doses of Tamiflu that weren't otherwise available in the area. These medications were used to treat vulnerable residents at the center's long-term care facility, physicians and staff caring for those patients, as well as members of the community whose usual pharmacies had run out of Tamiflu.
This assistance was especially welcome in an area that already was dealing with two additional deadly natural disasters – wildfires that had ravaged much of the area, followed by subsequent flooding events.
For another recent patient helped by 340B, the crisis was no less of a threat to his health. The patient at the center's nursing rehabilitation facility had run out of the therapies he needed to control his Huntington Disease, a potentially deadly nerve condition. The patient and his family were not able to afford the co-payment on the drug, but thanks to the medical center's 340B program, they were able to restart the treatments and put the patient back on the path to keeping his disease in control.
"340B is helpful in a crisis," said Gamal, who is our newest profile in our Faces of 340B video series.
Gamal worries that without the savings provided by 340B, the ability of Lompoc Valley to help these patients in crisis would not be the only casualty. If the program were to go away, the center's recently launched oncology infusion center might have to go away as well, potentially prompting a cancer patient access problem in the area.
"We only have one oncologist in town, and without having this infusion center in our town, people will have to drive at least 20 miles to get their care."
Check out Gamal's video profile at our Faces of 340B website.