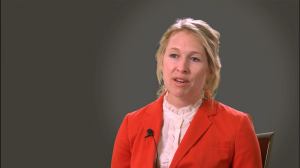 July 20, 2018 – The last thing that a cancer patient wants to do after receiving a chemotherapy treatment is to get in a car for a long drive home. But that's exactly what some Nebraska patients would need to do if Johnson County Hospital weren't able to provide that care locally.
"The nearest tertiary hospital is approximately 45 miles to over 100 miles away," said Olivia Little, the hospital's 340B coordinator. "It's a burden on the family and the patient having to drive a long distance to receive chemotherapy – you know, they're not feeling very good – and then coming back."
Little is the newest profile in our Faces of 340B video series. She notes that the savings from the 340B program are what allow her 18-bed critical access hospital in Tecumseh, Neb., to offer local chemotherapy services through its main facility. The hospital runs a rural health clinic in neighboring Gage County as well.
But that's not all 340B is able to do for residents of those counties. Savings from the program also help fund home health services and community benefits such as diabetic foot checks and nail care clinics, and blood pressure screenings. In addition, 340B savings helps Johnson County recruit and retain talented physicians, addressing the shortage problem that often affects rural areas such as Tecumseh.
Put together, these efforts get people the care they need to achieve better health, stay at home, and avoid needing to be readmitted to the hospital. If 340B were to go away, Johnson County Hospital would likely be forced to stop offering the services locally that make these positive patient health outcomes happen, Little said.
Check out Little's video profile at our Faces of 340B website.