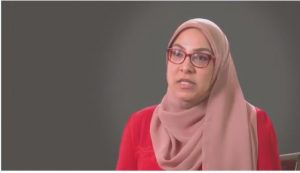 August 23, 2018—Hurricane Harvey made landfall in Texas just over a year ago, dumping more than 40 inches of rain in the Houston metropolitan area. More than 30,000 people were displaced in the resulting floods. It also created a public health crisis that demanded a rapid response.
The Centers for Disease Control and Prevention (CDC) recommends that responders to disasters such as Hurricane Harvey receive a tetanus booster if they have not been vaccinated for the disease during the past 10 years. It also says patients with more complex wounds (punctures, burns, wounds contaminated with dirt, etc.) might need a shot, and those with an unknown or uncertain history of vaccination should get a tetanus vaccination series.
Thanks to its participation in the 340B drug pricing program, St. Hope Foundation, a Houston-area federally qualified health care provider, was able to give hundreds of tetanus vaccinations free of charge to residents during last year's public health emergency. Pharmacy Manager Nourhane Badawi says it is part of St. Hope's mission "to provide culturally compassionate and excellent health care services and to decrease health care disparities in the community." Badawi is the newest profile in our Faces of 340B video series.
St. Hope offers a wide range of services to the neediest patients in the community, including family and internal medicine, specialty HIV/AIDS care, hepatitis C treatment, and behavioral health and counseling. 340B helps in keeping up and expanding these robust offerings; the provider recently was able to hire the staff and purchase the equipment needed to start offering dental and vision care at all its clinic locations.
"Also, the 340B program has allowed us to provide medications at a nominal price to our patients as compared to retail pharmacies that don't have the program," Badawi says. Cutting back or eliminating 340B "would definitely stunt our growth and would decrease patient access to affordable comprehensive healthcare," she warns.
Check out Badawi's video profile at our Faces of 340B website.