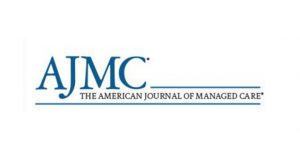 August 7, 2018—Critics of the 340B drug pricing program often claim that the lower cost of drugs for 340B hospitals is driving up the cost of care for cancer patients in hospital outpatient departments. But a new study published in the American Journal of Managed Care (AJMC) shows cancer care spending is actually lower in hospitals when adjusted for the severity of patients' illness and certain demographic factors. Publication of the peer-reviewed article comes at a time when policymakers in Washington are debating whether to make changes to the 340B program.
Researchers at Penn State and the University of Minnesota examined 2010 – 2013 Medicare Part B claims data for patients diagnosed with cancer who had at least one chemotherapy drug claim during the study period. With funding from the National Institutes of Health, the authors sought to determine if there were differences in per-patient spending for chemotherapy drugs between hospital outpatient departments (HOPDs) and physician offices, and if observed spending differences would be mitigated by accounting for key patient- and market-level characteristics. These include the types of cancer diagnoses, demographic factors such as age and gender, number of chronic conditions, and evidence of tumor metastasis.
Without accounting for these characteristics, the authors found patient spending for chemotherapy drugs was 34 percent higher in HOPDs compared with physician offices. But when they adjusted spending for these factors, chemotherapy drug spending was 23 percent or $2,451 lower per patient in HOPDs. The researchers found a similar difference in spending when looking only at separately-billable chemotherapy drugs. The authors concluded that the lower per-patient drug spend in HOPDs was likely due to less frequent use of chemotherapy drugs in that setting.
As the authors note, the findings of their study counter previous analyses often cited by community oncology advocates, which include a 2013 report by the Moran Company and a 2015 report by the Government Accountability Office (GAO). The GAO found that drug spending per-patient for Medicare Part B beneficiaries was higher at 340B hospitals than at non-340B hospitals both overall and specifically in the oncology space. However, they notably did not account for as comprehensive a set of patient- and market-level characteristics as was done in this new study. In addition, researchers at Dobson-DaVanzo & Associates have found that the types of patients treated at 340B hospitals and the types of facilities they operate largely account for the higher per-patient spending that the GAO found.
Advocates for restricting the scope of the 340B program have frequently cited the GAO report as primary evidence for their cause, including a January 2018 report by the House Energy & Commerce Committee, which is considering legislation that would restrict the 340B program.
In an editorial accompanying the AJMC study, Brookings Institution's Kavita Patel, M.D., MPH, and University of Michigan researcher A. Mark Fendrick, M.D., said an "important takeaway from the growing (and sometimes conflicting) literature on site-of-care and other value-based initiatives is the need for robust risk adjustment."
This new evidence highlights the critical need for policymakers to take a step back and slow the rush to make changes to the 340B program, which is vital program allowing safety-net providers to care for their low-income and rural patients.