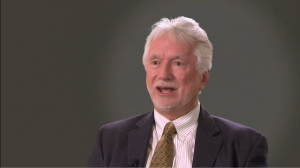 September 26, 2018—Madison Memorial Hospital is a 69-bed, county-owned facility in southeastern Idaho that provides needed primary and specialty care for its community without relying on any additional funding from the taxpayers. Part of how it can do that is through the savings it realizes from the 340B program.
Dorsie Sullenger, the hospital's director of pharmacy, notes that the hospital has used the savings to help make several needed but costly care improvements, such as launching an oncology program, installing smart-pump technology, and implementing medication bar coding at the bedside. All of this furthers the hospital's mission of providing professional and compassionate care to "every patient, every time."
"We're able to use these savings to have the highest technology that's out there to provide a safety net for our patients," he said.
Sullenger is the newest profile in our Faces of 340B video series. The positive power of 340B was evident to him and everyone working at Madison Memorial when a hospital employee recently was able to benefit from the program in getting discounted medication for one of her children. The drug, a costly growth hormone, had a co-payment that went up to $2,000 a month, making it unaffordable for the family. But thanks to 340B, the hospital was able to offer the medication for only $15 a month.
Many more success stories than that of just the one employee would be at risk if 340B were to be scaled back or eliminated. Sullenger noted that through 340B, Madison Memorial realizes about $3 million in savings every year. If this resource were to go away, the hospital would be about $2.5 million in the red. That would force it to make difficult choices about which services, technology, or staff would need to be eliminated.
Check out Sullenger's video profile at our Faces of 340B website.