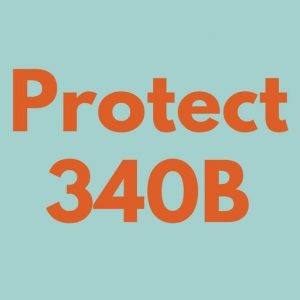 October 3, 2018—Chief executives of more than 700 hospitals and health systems from all 50 states and the District of Columbia delivered a message today to the top Republican and Democratic leaders of Congress: Protect the 340B drug discount program from legislative or regulatory efforts to curtail its effectiveness.
"Americans are right to be upset with the high prices being charged for new and existing drugs, and cutting back the 340B program would make these problems much worse," the CEOs said in an Oct. 2 letter to House Speaker Paul Ryan (R-Wis.), Senate Majority Leader Mitch McConnell (R-Ky.), House Minority Leader Nancy Pelosi (D-Calif.), and Senate Minority Leader Chuck Schumer (D-N.Y.). "We are concerned about recent regulatory actions that have reduced the reach of this vital program and by legislative proposals that would undo more than two decades of bipartisan work to preserve the health care safety net."
The letter highlights the overwhelming support 340B has among safety-net hospital leaders who are united in their goal to make sure the program continues to support care to the patients who need it the most.
340B requires drug manufacturers to provide discounted medications to hospitals, health centers, and other health care providers that serve disproportionate numbers of low-income and rural patients. The discounts allow safety-net hospitals to stretch their resources to serve more patients and provide more services to them.
The letter comes at a time when Congress and the Trump administration have been closely examining 340B. Since the beginning of the 115th Congress, congressional committees have held six hearings on 340B, and more than a dozen legislative proposals have been introduced or circulated for discussion. While some of these proposals would strengthen the program, others would either cut it back or impose reporting requirements that could paint an incomplete picture of the value 340B brings to patients and communities. Meanwhile, the administration has proposed rules to continue the deep reductions in Medicare Part B drug reimbursements to 340B hospitals and delayed enforcement of rules requiring transparency and accountability for drug manufacturers. At the 340B Coalition summer conference in July, Secretary of Health and Human Services Alex Azar said the 340B program needs two kinds of reform: "greater transparency surrounding how these discounts are being used, and reforms to reduce the gap between discounted prices and the reimbursement provided, particularly by government programs."
Executives at hospitals and systems represented on the letter strongly agree on the need to protect the 340B program.
"The health care leaders whose voices are heard through this effort represent many different hospitals but share a unified mission to serve the best interests of patients who traditionally have been underserved," says 340B Health Interim President and CEO Maureen Testoni. "340B is a vital resource to further that mission. 340B savings might allow a major nonprofit system to implement a comprehensive cancer, HIV/AIDS, or opioid addiction treatment program, or they might prevent a small, rural facility from shutting down. In both cases, rolling back the program would weaken the safety net and harm patient access to needed care."