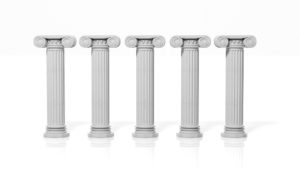 by Maureen Testoni
June 20, 2019– Web headlines such as "10 Things You Missed in the Game of Thrones Finale!'" are the epitome of clickbait, but they are effective in getting people's attention. So let's try this: Can you name the five important ways that Medicaid and the 340B drug pricing program are alike? The answers might surprise you!
Even most casual observers know Medicaid is critically important to assuring that care is affordable and accessible to Americans living with low incomes. What might be less known is that Medicaid dovetails with the 340B drug pricing program to curb the cost of outpatient prescription drugs to states, hospitals, health centers, and public health clinics.
That's where the five vital links between Medicaid and 340B come in. Both programs:
Are designed to serve the health care needs of people living with low incomes;
Require drug manufacturers to offer price discounts or rebates to help pay for care for more patients in need;
Involve identical discounts and an "inflationary penalty" on manufacturers who raise their prices faster than inflation;
Are critical supports of care access in rural parts of the country; and:
Were enacted with bipartisan support
A Common Genesis
These commonalities are no accident. Congress conceived 340B with Medicaid very much in mind. In 1989, a report by the Senate Special Committee on Aging concluded:
"Rising drug prices, particularly the high prices of new drugs, are driving state Medicaid program costs and projected Medicare drug benefit expenditures to unsustainable levels."
This led Congress to enact legislation in 1990 requiring manufacturers to provide Medicaid with the "best price" for drugs. Two years later, lawmakers enacted the 340B program to extend those discounts to safety-net providers treating high volumes of low-income patients. The only substantial difference between the programs? Medicaid price reductions come in the form of "rebates" paid to states, while 340B reductions are in the form of up-front manufacturer price discounts to providers.
Congress set up 340B so that only those hospitals that serve a "disproportionate share" of Medicaid and low-income Medicare beneficiaries – known as DSH hospitals – could qualify. And those rules remain strict; if at any point during the year a hospital's low-income patient case load dips below 27 percent, the hospital must terminate its participation in 340B. Lawmakers also recognized that caring for a significant proportion of patients with low incomes creates a financial burden on hospitals that 340B is designed to help address. Medicaid patients tend to be sicker individuals and are more likely to have chronic conditions, making them generally more costly to treat. Medicaid often underpays hospitals for services provided to Medicaid patients, so hospitals face considerable funding shortfalls related to care for Medicaid patients. In 2017, the American Hospital Association estimated Medicaid underpayments to hospitals totaled nearly $23 billion.
Doing What Congress Intended
In creating 340B, Congress explicitly said it was intending to help safety-net providers stretch scarce resources, "reaching more eligible patients and providing more comprehensive services." Data show the program is meeting those vital goals. A review of fiscal year 2015 Medicare cost report data indicated that 340B DSH hospitals provided 60 percent of uncompensated and unreimbursed care while only representing less than 40 percent of all acute-care hospitals. 340B DSH hospitals also account for two-thirds of all inpatient hospital days paid for by Medicaid and provide significantly higher percentage of their care to patients who are dually eligible for Medicare and Medicaid.
Medicaid and 340B work together as pillars that help buttress access to care. It's clear that weakening either of them would have substantially negative effects on the patients who need that care. And that's not the type of headline that could even get away with the clickbait trope of "You Won't Believe What Happens Next!"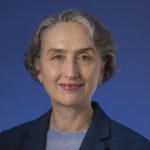 Maureen Testoni is the President and Chief Executive Officer of 340B Health.