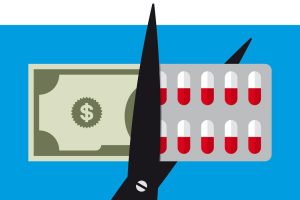 Sept. 30, 2019– Since 2018, Medicare payment cuts to many 340B hospitals have reduced the already limited resources that hospitals rely on to care for their patients living with low incomes. With the Centers for Medicare & Medicaid Services (CMS) proposing to continue those reductions into 2020, 340B Health is calling on the agency to end the cuts now and fully pay back affected hospitals.
We submitted our official comment letter to CMS on its 2020 Medicare outpatient prospective payment system proposed rule on Sept. 27. In the comments, we urge the administration to restore Medicare Part B pay rates for 340B hospitals to the full statutory level of average sales price (ASP) plus 6 percent. For many 340B hospitals, their rate since the beginning of 2018 has been ASP minus 22.5 percent. This translates into a pay cut of nearly 30 percent and a loss of about $25 million to hospitals for every week the reductions remain in place.
A federal judge presiding over a lawsuit filed by hospital organizations has found that the 2018 and 2019 cuts were unlawful because the administration exceeded its authority in implementing them. The reductions remain in place while that decision is being appealed.
We note that there is no basis in law for paying 340B hospitals less than the full statutory rate in 2020. We also call on the administration to implement a remedy that recalculates 2018 and 2019 pay rates at the full statutory rate and retroactively pays back affected hospitals with interest.
Medicare officials "can implement a remedy that is easily administered, not disruptive to the Medicare program or its beneficiaries, does not require new rulemaking, and fully compensates 340B hospitals for the amount lost due to the unlawful payment reduction," our comment letter states.
Until CMS changes course, the Medicare payment reductions to 340B hospitals will continue and a remedy for past reductions will remain unfulfilled. And that means safety-net hospitals will continue to grapple with the consequences of undercutting a 340B program intended to provide more needed care to people with low incomes.