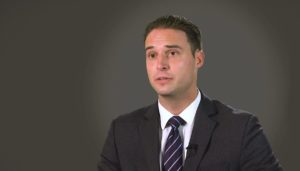 November 8, 2019– Like many safety-net health systems, Centura Health has been using the 340B drug pricing program to keep some of its hospitals operating and to serve all patients regardless of their ability to pay. But continuing Medicare cuts to many of these hospitals are straining that important mission.
Centura Health is a 17-hospital system located in Colorado and Western Kansas. St. Mary-Corwin Medical Center in Pueblo, Colo., is one of the system's hospitals that has been affected the most by the nearly 30 percent Medicare Part B cuts that have been in place since 2018. The hospital has been in its community for 125 years but lately has been forced to make drastic reductions to its presence in the area, says Vinny Polito, Centura Health's system director of ambulatory pharmacy services.
"The hospital lost so much money in Medicare funding cuts that the hospital was forced to cut 300 jobs and scale back almost 200 hospital beds," Vinny says. "It was the only thing we were able to do to keep that hospital in business."
Vinny is the latest profile in our Faces of 340B video series. He notes that when it is allowed to work as intended, the 340B program provides essential support for the patients that Centura serves in both urban and rural areas. The program enables the system to offer such vital patient services as anticoagulation therapy and such important assistance as free medications at discharge to patients living with low incomes.
Centura hospitals help patients past some of their most important life and health milestones with the help of 340B. For example, Avista Adventist Hospital in Louisville, Colo., delivers more than 200 babies per month, and half of the hospital's inpatients access obstetrics services. Half of Avista Adventist's obstetrics patients are on Medicaid or are uninsured.
Vinny recalls how 340B support was critical for one expectant mother who planned to have her baby at Avista Adventist. The patient was living with HIV, so the hospital used 340B savings to provide treatments to help prevent the transmission of HIV from mother to child.
In that situation, 340B "was the difference between life and death," Vinny says.
Amid such patient success stories, Vinny is concerned that continuing cuts to 340B hospitals or attempts to scale back the program would have further devastating effects on the communities that Centura serves. And those effects would range well beyond a single hospital's walls. Vinny noted that another Pueblo-area hospital has had to struggle with the burden of treating additional patients who no longer can receive the care they need at St. Mary-Corwin Medical Center.
Check out Vinny's video profile at our Faces of 340B website.