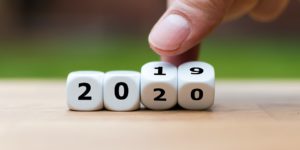 Jan. 1. Civil monetary penalties go into effect for pharmaceutical manufacturers that "knowingly and intentionally" overcharge 340B covered entities. 340B Health and other hospital groups had taken the government to court after nearly nine years of delay.
Feb. 6. In his State of the Union address to Congress, President Trump asked lawmakers to work with him "to eliminate the HIV epidemic in the United States within 10 years." Administration officials later said 340B discounts would play a key role in getting HIV treatment and prevention drugs to people at risk.
Feb. 22. CVS Caremark withdraws a controversial plan to cut payments to pharmacies owned by 340B hospitals. 340B Health had joined with member hospitals to advocate for the withdrawal.
Feb. 22. A report from 340B Health profiles the work of 11 hospitals to address the opioid epidemic. Programs include medication for addiction treatment (MAT), partnerships with local law enforcement to educate those at risk, changing prescription habits, and providing drop-off sites for excess opioids and other medications.
March 14. Researchers from Boston Medical Center report that 340B savings allowed them to fund a multi-disciplinary, primary-care-based hepatitis C treatment program that dramatically improved the health of HCV patients.
April 1. HRSA launches a secure website to provide covered entities with access to information about the 340B ceiling prices for all covered drugs. 340B Health said the new site "marks a positive milestone in the history of the 340B drug pricing program [and] brings a healthy dose of sunlight into a marketplace that has, for far too long, been a black box."
April 10. 340B Health releases a report demonstrating that 340B hospitals serve much higher percentages of patients with low incomes, those living with disabilities, and African American patients, who typically are underserved.
May 7. U.S. District Court Judge Rudolph Contreras reaffirms that CMS exceeded its authority in making a nearly 30 percent cut in Medicare Part B drug payments to 340B hospitals in 2018 and 2019. Contreras earlier had made a similar ruling regarding cuts made in 2018. The federal government later appealed Contreras's decisions to the U.S. Circuit Court of Appeals for D.C.
June 12. 340B Health reports that 100 percent of 340B hospitals use their savings to provide care for patients with low incomes and those living in underserved rural communities.
July 5. Research published in the Journal of the American Medical Association (JAMA) finds the 340B discount can be an incentive for manufacturers to cut their prices on certain high-priced, high-volume 340B drugs.
July 29. CMS publishes a proposed rule to extend a nearly 30 percent cut in Medicare Part B payments for drugs to many 340B hospitals into calendar year 2020. 340B Health said the cuts are "harming patients and the safety-net hospitals that they rely on."
Sept. 30. CMS requests public comments on a plan to survey 340B hospitals on drug acquisition cost data for specified covered outpatient drugs. The government says it would use the data to "set payment rates based on cost."
Oct. 30. Research published in JAMA shows 340B Medicare Part B savings represent a tiny sliver (0.3 percent) of hospital operating budgets and 9.4 percent of uncompensated care costs.
Nov. 1. CMS finalizes the rule continuing the nearly 30 percent cut in Medicare Part B payments for drugs to many 340B hospitals into calendar year 2020, despite court decisions finding such cuts "unlawful."
Nov. 8. The U.S. District Court of Appeals hears oral arguments in the case challenging CMS' nearly 30 percent cut in Medicare Part B drug payments to many 340B hospitals. A decision by the court is expected in 2020.
Nov. 27. Hospitals from across the country submit comments to CMS opposing its plan to collect acquisition cost data from 340B hospitals. 340B Health notes that the government is seeking to reverse Medicare payment policy in place for more than 20 years by setting rates based on acquisition costs. The survey would create a significant burden on hospitals, which could be required to collect and report "hundreds of thousands of units of data."
Dec. 4. 340B Health releases a report profiling the work of nine 340B hospitals that use their savings to improve health outcomes for patients. These efforts include assistance with the cost of drugs, improved treatment of diabetes, earlier detection of lung cancer, and innovative mental health services to reduce suicide rates among youth and adolescents.