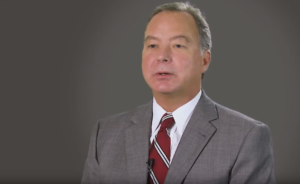 February 3, 2020 – Rural patients face multiple challenges when they need specialty care for illnesses such as cancer. One big barrier is affordability. Another is the long distance required to receive this care.
Craig Ortego has seen both these challenges up close as vice president of oncology services at Lafayette General Health System in the south-central region of Louisiana. Ortego has met patients who have avoided cancer treatment because they were choosing between paying rent and taking their medications, or because they lacked the access to care they needed close enough to home.
Rural Americans tend to be older than the general population and are more likely to be uninsured or underinsured than patients living in urban areas, according to the U.S. Census Bureau. And according to a public opinion poll by the Bipartisan Policy Center, a Washington-based think tank, more than half of rural residents  last year reported struggling to access local medical specialists, such as cardiologists and oncologists.
These systemic problems inspired Lafayette to do something to address them, and it used savings from the 340B drug pricing program to help, Ortego said. The health system used its 340B savings to open seven satellite offices in the rural areas of the community it serves. Half of the patients these rural satellite offices treat are on Medicare, and more than one in five are on Medicaid. When the satellite offices opened 10 years ago, Ortego and his team were astounded by how advanced some cancers were due to patients not having received earlier treatment.
Ortego is the latest profile in our Faces of 340B series. Thanks to 340B, Lafayette now can provide cancer treatment to patients much earlier after diagnosis because the care is close to patients' homes. Ortego says that not only saves lives but also increases patient quality of life.
"You have to understand, when you're dealing with rural patients, driving an hour away into a big city, the anxiety of that alone is ridiculous," Ortego said. "They don't have to worry about that now."
Technology and 340B Expands Care Further
340B savings have also played a key role in Lafayette General Health System forming relationships with other hospitals outside its immediate area to provide additional health benefits to patients through advanced technology. The savings, for instance, have enabled Lafayette to offer virtual tumor boards, which are groups of multidisciplinary oncology specialists who review treatment options, at its satellite rural offices. That means patients don't have to drive to New Orleans or Houston to receive the consultations they need to decide on the correct course of treatment or to assess their progress.
"Patients involved in our 340B program, from an oncology standpoint, the only time they have to leave their community to travel is to get the procedure that they are going to that we cannot deliver," Ortego said. "They do not have to go back and forth to all these visits."
If 340B were scaled back, Ortego said it would be catastrophic to the ability of his older, lower-income rural patients to receive the timely treatments they need to survive.
"More than likely, [patients] would try to take care of their family before themselves," Ortego said. "And by the time we would get these people into our system, it would be the end of the disease and in reality the end of their life."
Check out Craig's video profile at our Faces of 340B website.