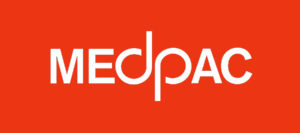 March 18, 2020– A new report from a respected, independent congressional advisory panel sheds light on several of the key questions surrounding the 340B drug pricing program. In its March 2020 report to Congress, the Medicare Payment Advisory Commission (MedPAC) examined whether participation in the 340B program leads to higher drug spending for Medicare patients with five types of cancer – breast, colorectal, leukemia/lymphoma, lung, and prostate.
They looked at four specific questions:
Do 340B hospitals spend more per patient per month on cancer drugs than non-340B hospitals or physician offices?
Does joining the 340B program lead hospitals to increase their spending on cancer drugs more than hospitals that were or were not in the program over a defined time period?
Is hospital-physician integration associated with higher spending for cancer drugs?
Does 340B participation lead to higher cost sharing for drugs for Medicare beneficiaries?
Policymakers have been debating these questions since 2015, when the Government Accountability Office (GAO), another congressional advisory panel, issued a report saying per-patient drug spending was "substantially higher at 340B DSH hospitals than at non-340B hospitals." This work was criticized for not accounting for the unique characteristics of 340B hospitals and their patients. For its report, MedPAC took a more rigorous approach and got some very different answers.
To address these questions, MedPAC conducted three separate analyses, all looking at each type of cancer individually to account for the potential that 340B hospitals, non-340B hospitals, and physician offices might see patients with different types of cancer. Doing a straight comparison of 340B hospitals, non-340B hospitals, and physician offices without adjusting for other patient characteristics, MedPAC found no consistent pattern of higher or lower drug spending.
Going a bit deeper, they looked at whether markets with more cancer drug spending in 340B hospitals had higher cancer drug spending overall. This analysis adjusted for the different patient and facility characteristics of 340B versus non-340B hospitals and physician offices. Here they found no statistical difference for three of the five cancers (breast, colorectal, and leukemia/lymphoma). In the case of lung and prostate cancer, MedPAC found a difference of about $300 per patient per month. The commission noted, however, that overall spending for breast and lung cancer and lymphoma/leukemia had jumped more than $2,000 a month per patient between 2009 and 2017. Much of that, the report adds, was due to significant price increases for existing cancer drugs and the introduction during that period of high-priced new cancer treatments. The 340B impact pales in comparison.
More Myths Dispelled
Answers to the other three questions continue to dispel myths about the 340B program.
Looking at what happens when hospitals join the 340B program, MedPAC found no evidence spending on cancer drugs increased.
They also report finding no evidence that hospital-physician integration is pushing up drug spending.
Finally, given the small size of the 340B effect for just two of the five types of cancer, MedPAC concluded any 340B impact on patient cost sharing was "small overall and varied."
The MedPAC report reinforces earlier research commissioned by 340B Health that found 340B hospitals serve a more challenging mix of patients. They noted, for instance, that spending differences could be due to 340B hospitals serving a larger share of younger patients who might require more aggressive cancer treatment as well as patients receiving low-income subsidies that could influence their drug treatment choices.
This report is a must-read for policymakers who often hear conflicting views from critics of 340B. Given MedPAC's well-deserved reputation for rigorous research, the report provides clear evidence of the relatively small impact 340B has on drug spending in the key area of cancer care.