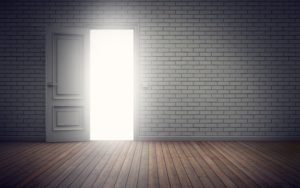 April 1, 2020– The first of April is an opportunity for people to play good-natured pranks on their family and friends. But this year it also gives hospitals participating in the 340B drug pricing program a chance to reflect on something that is definitely not a joke – drug manufacturer pricing transparency has improved because of a federal website that went live a year ago today.
The Health Resources & Services Administration (HRSA) Office of Pharmacy Affairs (OPA), which oversees 340B, launched its ceiling price website on April 1, 2019. Using the secure system, authorized staff at participating hospitals, health centers, and clinics can review the maximum prices that they can be expected to pay for covered outpatient medications. The intent of the site is to give hospitals assurance that drug companies are not overcharging them.
In a short time, the ceiling price website has increased transparency in ways that are affecting manufacturer pricing behavior for the better. Manufacturers in early 2019 started submitting quarterly pricing reports to the government to help populate the online ceiling price information. When companies determine that they incorrectly set ceiling prices for past drug purchases, HRSA encourages them to post a notice on its public website detailing the overcharges and providing affected covered entities with information about how they will get refunds.
The launch of the quarterly reports and the ceiling price website has been followed by a marked increase in the number of these notices. HRSA currently lists 11 drug company overcharge notices posted since the beginning of 2019 that involve scores of 340B medications, including some frequently prescribed brand-name therapies. Among them are Purdue Pharma's top-selling opioids OxyContin and Dilaudid. To understand that number better, we looked back at the overcharge notices that HRSA currently lists for the 11 years preceding the website launch and found only 13. So, in just more than one year, the total number of these notices posted nearly doubled.
A Long Passage Toward the Light
Safety-net hospitals celebrate increased manufacturer transparency because every additional dollar of 340B savings means one more dollar that they can use to stretch scarce resources in ways that benefit patients who need them the most. The positive change also is worth hailing because of the long and involved advocacy effort that was required to make it a reality.
Congress mandated the ceiling price website in 2010 following a series of government watchdog reports that documented drug company 340B overcharges. But regulations to implement the law were subject to a long series of delays that was broken only through the persistence of advocates. Those of us who spent years pushing for ceiling price transparency knew it would give HRSA more information to help drug companies uncover instances in which they charged too much in the past – and to correct their paths forward.
Covered entities have more assurances today that they are paying the correct prices for their 340B drugs than they did more than a year ago. And that's no fooling.