June 18, 2020 –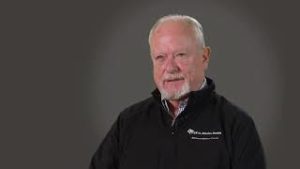 Providers at the only health care facility in Williston, N.D., know how critical it is that they are there, especially during tough economic times. And when those times are the toughest, the 340B drug pricing program is there to help.
The region served by CHI St. Alexius Health Williston Medical Center is about 50 miles from the Canadian border in the northwest corner of the state. It has become one of North Dakota's largest communities thanks to being above part of the Bakken Formation, one of the biggest oil and natural gas deposits in the country. As a result, many residents come to "Boomtown, U.S.A." seeking employment in the oil and gas fields.
But the domestic energy industry is prone to "boom and bust" cycles, and it is in the middle of a profound economic downturn. Bakken field workers can struggle to find employment and often go without health insurance and housing when they do. But many maintain their access to needed health care in this rural community even during the bust periods, thanks in large part to Williston Medical Center and the 340B program that provides the hospital vital savings on prescription drugs.
"Without 340B we would not keep our doors open," says Dave Sandberg, the hospital's pharmacy director.
Dave is the newest profile in our Faces of 340B series. Part of the CHI St. Alexius Health system, the facility in Williston is a 25-bed critical access hospital that serves a 150-mile radius. As such, it offers a wide array of critical services to residents with the help of 340B that would not be available anywhere else nearby. It also uses 340B savings to provide significant levels of charity care and uncompensated care, including to people who have come to town but are still looking for work, that otherwise would not be possible.
For example, the hospital uses 340B to support a robust oncology infusion center. The center brings oncology specialists to the community from Billings, Mont., which provides a major boost in the level of cancer care treatment for Williston patients.
"If our oncology center was not there, then our patients would have to travel five or six hours just to have their infusion therapy," Dave said. "By using our 340B savings on our oncology center, we're able to keep that service going for our patients."
A Source of Stability
Critical access hospitals such as CHI St. Alexius Williston Medical Center go beyond serving as health care safety nets. They also provide dependability and peace of mind to residents who in turn can help their communities thrive and grow.
340B savings help the hospital keep its doors open to welcome its community's newest residents. Approximately 800 babies are born each year at the hospital. Program savings support the hospital's obstetrics services.
Williston Medical Center is proud to operate a 24/7 emergency department. Even with 340B savings, this is not easy to do financially in such a remote rural area. But hospital leaders understand how much value the community receives from the ED, which treats an average of 20 patients a day who are facing health crises.
According to Dave, these types of services help keep the community's farmers, ranchers, and retailers living in the area and contributing to the region's stability and growth. And that is a long-term investment of 340B dollars that is bound to pay dividends in the improved lives and health of many people in the community. 
Check out Dave's video profile on our Faces of 340B video page.