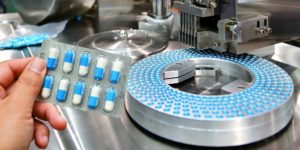 September 10, 2020— Five major pharmaceutical companies are flouting the 340B drug pricing program statute, and others appear poised to follow suit. But a vocal group of safety-net providers and national organizations are calling on the federal government to use its authority to put a stop to those actions before patients are harmed.
Beginning in late June, the drug makers have taken a series of actions aimed at reducing access to 340B discounts to hospitals, health centers, and clinics participating in the program. Two manufacturers – Eli Lilly and AstraZeneca – have unilaterally decided to refuse discounts on nearly all their drugs if they are purchased by a 340B covered entity for dispensing at a community-based contract pharmacy. Merck, Sanofi, and Novartis have taken a slightly different tack by demanding reams of patient claim data from 340B providers that use community pharmacies. This includes claims for patients on Medicaid, Medicare, and commercial insurance. All three manufacturers have threatened to cut off 340B pricing – or take other drastic actions – for hospitals that do not comply.
These actions have unleashed a whirlwind of letters to Health and Human Services Secretary Alex Azar calling on him to use his authority to block the drug companies. Today, more than 1,100 hospitals that participate in 340B sent their letter to Azar. The hospitals note: "These collective actions to deny access to 340B pricing are clear violations of the 340B statute that will set a dangerous precedent. If the administration permits pharmaceutical companies to continue these practices, 340B hospitals will face increased difficulties serving high volumes of patients living with low incomes in our rural and urban communities."
The hospitals' request follows letters from other 340B providers and from members of Congress. Recently, three senior members of the House Energy & Commerce Committee wrote Azar, saying: "The 340B Program is a critical tool in the fight to lower drug prices, and helps safety net health providers, including Federally Qualified Health Centers and disproportionate share hospitals, among others, to provide frontline care in the midst of the coronavirus disease of 2019 (COVID-19) pandemic. It is critical that the Administration maintains program integrity to ensure this care is not interrupted." The letter is signed by Committee Chairman Frank Pallone (D-N.J.), Health Subcommittee Chairwoman Anna Eshoo (D-Calif.), and Oversight and Investigations SubcommitteeChair Diana DeGette (D-Colo.)
Also on Capitol Hill, a bipartisan group of House members are circulating a letter to Azar for signatures from as many of their colleagues as possible. The letter – authored by Reps. David McKinley (R-W.V.), Diana DeGette (D-Colo.), Greg Gianforte (R-Mont.), Peter Welch (D-Vermont), Dusty Johnson (R-S.D.), and Doris Matsui (D-Calif.) – urges Azar to "use your authority to address these troubling actions and require these companies to comply with the law." The lawmakers add: "A failure to act will serve as an invitation to other manufacturers to follow suit, leading to a wholesale increase in prescription drug costs for our safety-net providers during a public health emergency."
More to Come
Azar has not yet publicly commented on the controversy surrounding drug company actions. However, the Health Resources & Services Administration (HRSA), which oversees 340B, has issued a series of public statements that expressing increasing concern about those actions. In its latest comments, HRSA said it "has received an increased number of complaints from covered entities regarding the practices by manufacturers and covered entities' inability to receive the 340B ceiling price for covered outpatient drugs." The agency says it is "in the process of investigating those complaints and we continue to encourage impacted covered entities to provide this information to HRSA so that we can respond to current market activities to the extent authorized by the 340B statute."
It is not clear how this conflict will end. But advocates for safety-net providers and their patients are keeping up the pressure on the government to intervene before the health system starts seeing the harmful effects of drug companies flouting the law.