October 9, 2020 – Fifty percent. According to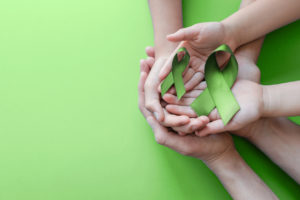 the Centers for Disease Control and Prevention (CDC), this is the estimated percentage of Americans who will be diagnosed with a mental illness or disorder in their lifetime. Prior to the COVID-19 pandemic, mental health already was one of the top health challenges Americans faced. But as we recognize National Mental Illness Awareness Week, we also recognize that mental health care needs have increased significantly during the pandemic.
Hospitals participating in the 340B drug pricing program understand the urgency of the problem. These hospitals serve large percentages of low-income and rural patients, who are especially vulnerable to the health care, economic, and social challenges that the pandemic is causing. Research demonstrates the outsized roles that 340B hospitals play in meeting the mental health care needs of these patients. These hospitals are 75% more likely to provide psychiatric care services and 43% more likely to provide emergency psychiatric services.
It is a sad fact that many more Americans who did not have mental health challenges prior to the pandemic are facing them now. A Kaiser Family Foundation survey from this summer found that 53% of Americans reported the pandemic had negatively impacted their mental health. This compared to 32% a few weeks after the pandemic began. The same survey found that 36% of Americans were having trouble sleeping, and 12% had increased their alcohol consumption or substance use. 
As the pandemic continues, the mental health challenges could increase further, especially for the patients 340B hospitals treat. Patients with low incomes are more likely to become unemployed or have their working hours reduced, which can negatively affect other fundamental aspects of their daily lives. A study by Georgetown University of low-income families found that these families were struggling with food insecurity, a problem linked to feelings of depression.
340B Mental Health Innovation
A 340B Health research brief on behavioral health shares examples of how safety-net hospitals use their program savings to care for patients with mental health challenges. One of those examples is from the University of Utah Health in Salt Lake City.
The health system has used some of its 340B savings to support Safe UT, the state's suicide prevention mobile app. The app provides patients with a real-time crisis intervention response through a chat and tip line and direct support to more than 5,000 K-12 and university students. Since the app was released, the app has been downloaded more than 115,000 times, and suicide rates in Utah have decreased by 12.5%.
University of Utah Health notes that if 340B were to be cut or eliminated, it would be forced to consider reductions to services such as Safe UT.
Access to mental health care services is a particular challenge in rural communities, where there are fewer health providers available with the needed expertise to help patients. ProMedica's Defiance Regional Hospital in Defiance, Ohio, observed that patients facing mental health crises were being forced to travel at least an hour to receive emergency mental health services.
Using some of its 340B savings, Defiance Regional Hospital hired two mental health physicians, and the hospital now has 40-45 patients per month using its inpatient mental health services. The hospital reports overall health in the community has improved, and patients now can stay in their community to receive the vital care they need.
These examples show how 340B hospitals can use their savings in innovative ways to provide specialized care to their communities. It also demonstrates how 340B is essential to patients with mental health care needs who otherwise might slip through the cracks. 340B hospitals' mental health programs are critical during the pandemic and will continue to be critical as the nation works to recover from the health emergency.