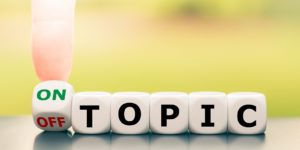 October 14, 2020— A new report from the drug industry consultant Berkeley Research Group (BRG) takes aim at community-based pharmacies in the 340B drug pricing program. The report implies, without evidence, that for-profit pharmacy chains are making excessive profits on these arrangements. It ignores the fact that these partnerships provide critical funding for safety-net and rural hospitals, health centers, and clinics – funding that is at risk due to unlawful manufacturer decisions to refuse mandated drug discounts.
The BRG report was funded by the Pharmaceutical Research and Manufacturers of America (PhRMA), which has been trying to weaken 340B. BRG attempts to argue that chain pharmacies are over-represented in 340B partnerships by stating that chain pharmacies are involved in 66% of all community pharmacy arrangements. The reality is that the distribution of chain pharmacies in the 340B program is not any different than their distribution in the U.S. pharmacy market overall. BRG further implies that these pharmacies retain a large share of the 340B discounts.
Community Pharmacies Are Not Drivers of 340B Growth
BRG is critical of growth in community pharmacy relationships and the discounts associated with those partnerships. Yet this growth reflects changes approved by Congress and/or regulators to allow discounts on drugs that 340B hospital patients receive in more locations. It also reflects increases in prescription drug use overall and the ever-higher prices manufacturers charge for those drugs. Patients still must meet the same strict patient definition based on them being under the care of a 340B covered entity.
The BRG report's conclusion that the average 340B discount for drugs dispensed at community-based pharmacies is 72% fails to put that figure in any relevant context. Any savings hospitals receive over the minimum discount of 23.1% involves the penalty that manufacturers face when they choose to raise drug prices at faster rates than inflation. A recent independent study published in the Journal of the American Medical Association demonstrates that these penalties act as a deterrent for drug price increases and result in lower drug costs for non-340B entities.
Misleading Focus on "Profits" is an Industry Distraction
BRG asserts that 340B covered entities and their pharmacy partners generated an estimated $13 billion in gross "profits," but the term profits is a misnomer in these cases. Funds generated by community-based pharmacy arrangements predominantly go to safety-net and rural hospitals as well as community health centers, Ryan White clinics, and other 340B grantees to support expanded care for low-income and rural patients. All are non-profit patient care providers.
These funds are vital. 340B hospitals report on average that roughly a quarter of the savings they receive through the drug pricing program comes through community-based pharmacy arrangements. In rural America, partnerships with pharmacies are even more critical as rural hospitals report on average receiving more than half of their 340B savings this way.
The BRG report is an effort by PhRMA to distract attention from the actions of several major drug manufacturers to circumvent the 340B statute and deny discounts to thousands of care providers. Congress created the 340B drug pricing program to support our nation's health care safety net. Community-based pharmacies play a vital role in providing resources to support care for more low-income and rural patients without relying on taxpayer dollars.