November 16, 2020 – With all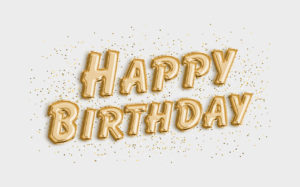 eyes focused on the 2020 elections earlier this month, it would have been understandable to have missed the anniversary of the 340B drug pricing program. Nov. 4 marked the observance of the date the law establishing 340B was enacted. Just as it did 28 years ago, when President George H.W. Bush signed the statute into law with little fanfare, the date fell on the day after the election. But the positive effects that 340B has had on the nation's health care safety net since that quiet beginning certainly have not gone unnoticed.
At no cost to taxpayers, 340B has helped safety-net hospitals, community health centers, and clinics stretch their resources to provide more care to more patients with low incomes and those living in rural communities. Amid the current public health emergency, the assistance that the program provides has never been more important.
Safety-net hospitals have had to cancel elective surgeries and outpatient services while stocking up on drugs, ventilators, personal protective equipment, and other resources. Many 340B hospitals continue to operate at a loss during the pandemic. But amid those hardships, numerous hospitals have reported that 340B savings have been their sole source of stable financial support.
Despite the challenging times, 340B hospitals have continued to provide care in their communities to patients in need. For example, hospitals have expanded their telehealth programs to underserved populations. These include patients experiencing homelessness, ensuring they maintain access to medical care despite shelter closures.
340B's Successful Track Record
340B's successful track record extends beyond the public health emergency. The program has a long history of support for patients enrolled in Medicaid. 340B Health research found that 340B disproportionate share hospitals provide 75% of Medicaid hospital services and 60% of the nation's uncompensated care. For patients, this has meant greater access to free or low-cost medications, diabetes education programs, HIV and hepatitis C treatment services, trauma care, behavioral health services, and more.
Patients with limited care alternatives due to their insurance status, financial circumstances, and geographic locations continue to turn to 340B hospitals to help them live healthier lives. Among the many examples:
Cleveland diabetic patient Debra Abercrumbie receives her insulin prescriptions for less than $10 thanks to MetroHealth's 340B savings.
Philadelphia kidney transplant patient Michael Hutson did not have to pay any money out of pocket to receive his anti-rejection medication because of Einstein Medical Center Philadelphia's 340B savings.
Chicago breast cancer patient Erika Aguero was uninsured, so Mount Sinai Hospital's 340B savings went toward supplying Erika with affordable chemotherapy.
The results of 340B's support for patient services are clear in the measurable improvements in patient health outcomes. A 340B Health survey of safety-net hospitals found that 75% of 340B hospitals have invested program savings into initiatives that have improved medication adherence. In addition, 340B hospitals throughout the U.S. have reported specific examples of reduced patient hemoglobin A1C levels, earlier detection of lung cancers, decreased hospital readmissions and emergency department visits, and improvements in other key health indicators.
Spread the Word
340B's success at helping safety-net hospitals and their patients is something to be celebrated far and wide. It also is something that lawmakers and others need to hear as drug manufacturers and their allies continue their attempts to restrict the program. During the pandemic, manufacturers have started unilaterally refusing to provide 340B discounts to hospitals, health centers, and clinics when drugs are dispensed at community pharmacies. If allowed to continue, these actions will cause irreparable harm to patient care and prevent success stories like the ones shared above.
In a 340B anniversary message, 340B Health President and CEO Maureen Testoni said it best. "On the 340B anniversary, the best gift you can give to the program is to continue advocating to policymakers and your communities on how 340B helps safety-net providers and the patients who rely on them," she said. "Together, we can ensure 340B is healthy for years to come."