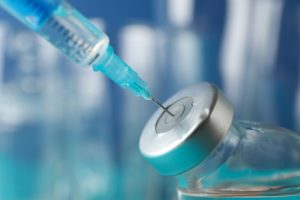 January 21, 2021– A new, bipartisan report from a key congressional committee is sharply critical of the three major drug manufacturers that sell insulin in the U.S. The companies – Eli Lilly, Novo Nordisk, and Sanofi – already have been all over the news recently for their pricing behavior. They also are the ringleaders of a group of drug companies that are circumventing federal law by refusing to provide 340B drug pricing program discounts to safety-net providers for drugs dispensed at community pharmacies.
The influential Senate Finance Committee released the report, which is the result of a two-year investigation by the panel. It concludes that the insulin-producing companies Eli Lilly, Novo Nordisk, and Sanofi "aggressively raised the [wholesale acquisition cost] of their insulin products absent significant advances in the efficacy of the drugs." Those price increases often were the result of "shadow pricing," where one company tracks whether its competitors are raising prices and raises its own price shortly after.
The investigation found that the three companies negotiated discounts with pharmacy benefit managers (PBMs) to be included in their drug formularies and then raised WAC prices. Each of the companies closely monitored the pricing decisions of their competitors and increased prices "in lockstep." Sanofi and Novo Nordisk often announced price hikes "within hours or days of each other," the report noted.
The committee reviewed pricing for insulin pens and reported that:
Sanofi raised the WAC price of its insulin pens from $303 in 2014 to $404 in 2019;
Novo Nordisk increased the WAC price of its pens from $303 in May 2014 to approximately $462 in January 2019, a 52% jump; and
Eli Lilly hiked the price WAC of its pen from $323 in 2013 to $530 in 2017, or 64% over four years.
Strong Words from Both Sides of the Aisle
The committee's leaders were highly critical of the drug companies' behavior. "There is clearly something broken when a product like insulin that's been on the market longer than most people have been alive skyrockets in price," said Sen. Chuck Grassley (R-Iowa), who has chaired the committee for the last two years. "Our investigation worked to get to the bottom of this. We found that the business practices of and the competitive relationships between manufacturers and middlemen have created a vicious cycle of price increases that have sent costs for patients and taxpayers through the roof."
Sen. Ron Wyden (D-Ore.), who will chair the Finance Committee this session of Congress, said: "Insulin manufacturers lit the fuse on skyrocketing prices by matching each other's price increases step for step rather than competing to lower them."
The report also noted that the insulin price increases far outstripped the amount the companies spent on research and development, raising skepticism about one of the go-to excuses from manufacturers of why they set drug prices so high. Between 2014 and 2018, Eli Lilly reported spending $395 million on R&D for its insulin products, compared with $1.5 billion in sales and marketing expenses. During that time, Lilly earned $22.4 billion in revenue from those products.
Insulin manufacturers have emphasized that they recently have cut the prices on some of their insulin products, but the committee reports they are earning larger profits even as they do so. Lilly reported that its blockbuster insulin product Humalog had revenue totaling a whopping $3 billion in 2018. That is twice the revenue figure for the drug in 2007.
Discounts Go Away as Prices Rise
Eli Lilly, Novo Nordisk, and Sanofi are among the six companies that unilaterally have refused to offer 340B discounts to safety-net hospitals, health centers, and clinics on drugs dispensed to their patients at community-based pharmacies. This pricing behavior also has prompted the scorn of most of Congress and top federal regulators.
The general counsel of the U.S. Department of Health and Human Services (HHS) was unsparing in his criticism of drug company actions that he deems unlawful. In a Dec. 30 advisory opinion, he stated: "[T]o the extent contract pharmacies are acting as agents of a covered entity, a drug manufacturer in the 340B Program is obligated to deliver its covered outpatient drugs to those contract pharmacies and to charge the covered entity no more than the 340B ceiling price for those drugs."
The three insulin manufacturers are refusing to change their pricing behavior and are fighting in federal court to get out of their obligations under the 340B law. All three companies have filed lawsuits asking that the HHS opinion be invalidated and that they receive court approval to continue restricting safety-net hospital access to mandated drug discounts.
But hospitals and other providers are keeping up the pressure as well. 340B Health, along with five allied national organizations and three 340B hospitals, have sued to get the government to order that the companies stop what they are doing and to refer the cases to the HHS Office of Inspector General (OIG) for possible civil monetary penalties.