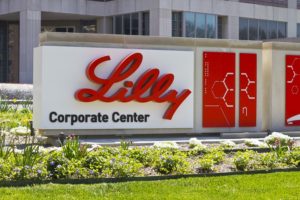 February 10, 2021– While hospitals across the country have been struggling to stay afloat and serve the health needs of a nation during a historic pandemic, one of the largest drug companies in the U.S. has been boosting its already huge profits by denying safety-net providers the drug discounts that the 340B drug pricing program requires. Two new reports show that as drug makers are seeing their revenue and margins soaring, hospital finances have been plummeting.
Eli Lilly was the first drug manufacturer to start refusing 340B discounts to hospitals, health centers, and clinics for drugs dispensed to their patients at community pharmacies, contrary to law. In its latest earnings report, the company said its fourth-quarter, worldwide revenues for 2020 totaled $7.4 billion, an increase of 22% compared with the fourth quarter of 2019. In the U.S., Lilly's revenues were $4.6 billion, up a whopping 31% compared with the same period in 2019. The company's fourth quarter operating margin was 26.8%.
A big chunk of Lilly's revenue surge resulted from sales of its two new COVID-19 drugs bamlanivimab and baricitinib. Most of those sales were to the U.S. government. Lilly pulled in U.S. revenue of $850 million in the fourth quarter of 2020 alone for bamlanivimab.
Perhaps the most intriguing element in Lilly's report relates to discounts. The company noted that it lost some revenue due to higher discounts negotiated by private health insurers' pharmacy benefit managers (PBMs). "The decrease in realized prices in the U.S. in the fourth quarter of 2020 was primarily driven by increased rebates to gain and maintain broad commercial access," the report says. But the company acknowledged that some of that reduced revenue was offset by "lower utilization in the 340B segment." Lilly said it saved the most money by denying 340B discounts for Trulicity and Humalog, two of the nation's leading treatments for people with diabetes.
In other words, Lilly is refusing 340B discounts and using what it saves to help bankroll expansions of its commercial market share and make the company even more money down the road. The earnings report is the first public acknowledgment by the company that it is profiting off the backs of safety-net hospitals and their patients by circumventing the 340B law.
Lilly As Ringleader
Since July, Lilly has refused to provide 340B pricing on drugs that are dispensed at hospitals' community pharmacy partners. The pricing policy change includes an exception for insulin, but it is so narrow as to be unworkable for pharmacies. Humalog is the best-selling insulin in the U.S. market. The fourth quarter earnings buttress the argument that Lilly is denying discounts on crucial diabetes treatments while claiming the opposite.
340B Health President and CEO Maureen Testoni, who has led the opposition to drug companies' denial of 340B discounts, noted: "This is solid, black-and-white evidence that these companies are profiting off their actions to deny statutory discounts to safety-net providers."
The Lilly news is especially pertinent because the company is the ringleader for manufacturers on this issue. Since Lilly first sidestepped the 340B law in July, five other drug makers followed suit in denying 340B discounts to providers that partner with community pharmacies.
In December, the general counsel for the U.S. Department of Health and Human Services (HHS) issued an advisory opinion (requested by Lilly) that said: "[W]e conclude that to the extent contract pharmacies are acting as agents of a covered entity, a drug manufacturer in the 340B Program is obligated to deliver its covered outpatient drugs to those contract pharmacies and to charge the covered entity no more than the 340B ceiling price for those drugs." Now Lilly and three other drug companies have gone to federal court to try to block HHS from taking enforcement action against them based on the general counsel's opinion.
Tough Times for Hospital Finances
Meanwhile, a new report by KaufmanHall documents the tremendous financial hit U.S. hospitals absorbed in 2020 due to the COVID-19 pandemic. The report looked at hospitals' operating margins before and during the emergency and reported significant downward pressure on hospital finances.
Even with the federal aid and economic stimulus included in the CARES Act that Congress approved last year, hospital revenue was down sharply. "Operating margin was down 55.6% (4.9 percentage points) for January through December without CARES, and down 16.6% (1.2 percentage points) with CARES," the report said.
KaufmanHall also documents the tremendous negative impact the pandemic has had on hospitals' admissions – and thus their ability to pay their bills. For example, hospitals' outpatient revenue fell 6% in 2020 while inpatient revenue was up just 0.3%. Emergency department (ED) visits fell 16.2% in 2020 compared with 2019.
Hospitals' revenue began to rise in November and December but remained well below totals of previous years, the report notes. Admissions rose but so did length of stay as a wave of COVID patients came in with more acute illness and treatment needs. Hospitals' operating margins declined 18% in December 2020 as compared to December 2019. Even with CARES Act funding, hospital operating margins were down 11.7%.
Amid such troubling economic circumstances for hospitals, 340B advocates are hoping the new administration will take action to stop the actions by Lilly and the five other drug makers that are denying 340B pricing to many hospitals. These two earnings reports undoubtedly will fuel the effort to reverse these unlawful pricing practices.