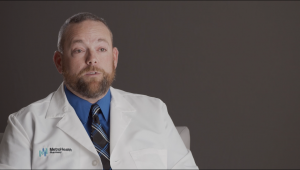 April 29, 2021 – At MetroHealth in Cleveland, the health providers and the staff who support them work as one to meet the health system's mission of "leading the way to a healthier you and a healthier community." One of the key elements that helps turn these words into action is the 340B drug pricing program.
MetroHealth is a system with four hospitals, more than 20 health centers, and more than 40 additional care sites throughout Northeast Ohio's Cuyahoga County. 340B helps MetroHealth provide a variety of services to patient populations that tend to be underserved. Of the 1.4 million patient visits the health system receives in a year, 75% involve patients who are uninsured or enrolled in public payer programs that pay lower reimbursement rates to hospitals.
Ryan Mezinger, MetroHealth's associate director of retail pharmacy operations, said the health system is focused on personalized care for all these patients in need. "One of our biggest goals – and always will be – is to treat you like family with the dignity and respect you deserve," he said.
This sentiment explains why MetroHealth puts such a strong emphasis on the patient experience. The health system has a patient and family advisory council, and it regularly surveys its patients to learn about the largest health care challenges and concerns they face. The data that the system collects helps inform where it will apply its resources to help patients.
"Thirty percent or more really struggle with the costs of their medications," said Seona Goerndt, MetroHealth's director of patient experience.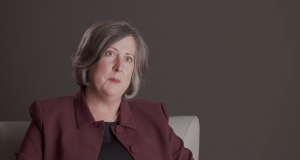 The figure helps illustrate the motivating force behind some of the major initiatives that MetroHealth helps fund with their 340B savings.
Making Medications Affordable
Seona and Ryan are the newest provider profiles in our Faces of 340B series. They both have seen firsthand how 340B savings enable MetroHealth to provide significant discounts on prescriptions to patients who otherwise cannot afford them.
Ryan described how chronic obstructive pulmonary disease (COPD) and diabetes are two of the most common diseases the health system treats. The good news for those patients is that there are effective medications that can greatly improve their health and enable them to take control of their conditions. However, the medications often are expensive, which becomes a major barrier to patients starting and adhering to their medication regimens.
That's where 340B comes in. MetroHealth's pharmacy is using 340B savings to provide significant discounts on critical medications and supplies, such as insulin and inhalers, signficantly reducing patients' out-of-pocket expenses.
Debra Abercrumbie and Dan Hargrave are two of the many MetroHealth patients on limited incomes who have benefited from 340B savings making their copays affordable. 
"Being able to get savings through the pharmacy at Metro really makes a difference," said Debra, who receives discounted insulin. "I don't have to juggle or change up prescriptions or take less or more in order to get them."
Dan shared he is saving about $600 per year on his inhaler medication thanks to MetroHealth's 340B-funded initiative.
"If the 340B program was not available to me, I would not be able to afford all my medications every single month," he said.
For those who cannot afford any copay for their medications, MetroHealth again uses its 340B savings to provide vouchers to access medications at no cost to the patients. This enables pharmacists such as Ryan to focus solely on patient care.
"I don't want to be the person that tells a diabetic you can't be on your insulin because you can't afford it," said Ryan. "With the 340B program, we're able to provide that diabetic his medication and he's able to live a healthier life."
Ensuring Patients Keep Their Appointments
340B's support for MetroHealth and its patients goes beyond free and discounted medications. It also serves as a resource for a crucial but often overlooked health service: transportation to appointments.
MetroHealth has invested some of its 340B savings into operating a lift program for patients receiving services through its HIV clinic. The health system found that patients living with HIV often do not have reliable transportation to and from the clinic. This can result in missed appointments and lead to medication non-adherence. This is particularly dangerous for patients with HIV, who need to maintain their drug regimen to lower their viral load and prevent health complications.
Seona said that the lift program has made it easier for patients with HIV to access all their appointments. Without 340B, the system might not be able to provide the funding required to operate this service at its current level.
The services and patient assistance that 340B supports at MetroHealth have had a significant positive effect on patient health and satisfaction. Patients such as Debra and Dan report they are living healthier lives with the care they are receiving. These are the outcomes that matter most to the health system and its providers – meeting the mission of "leading the way to a healthier you and a healthier community."
Check out Ryan's video profile and Seona's video profile on our Faces of 340B video page.