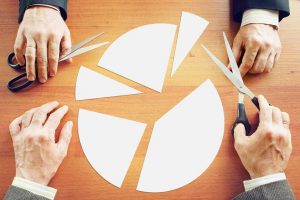 April 23, 2021– Billions of dollars in Medicare payment cuts to hospitals participating in the 340B drug pricing program have harmed the health care safety net since they first went into effect more than three years ago. 340B hospitals and their supporters are asking the Biden administration and the 117th Congress to reverse those cuts and restore equity to Medicare Part B drug payments.
Proponents of the cuts repeatedly have argued that the payment reductions have saved Medicare beneficiaries – seniors and people with disabilities – through lowered out-of-pocket costs. Some have gone so far to argue that reversing the cuts will cost these beneficiaries millions of dollars. But they ignore the fact that the policy does not produce any net savings for patients. What it does is redistribute billions of dollars to hospitals that do not meet the stringent requirements of 340B, namely treating a large percentage of low-income Medicaid and Medicare patients.
How We Got Here
Medicare's outpatient prospective payment system (OPPS) was created in 1997 by a Congress determined to move Medicare from its cost-based payment system to one based on prospectively set rates. Lawmakers exempted certain hospitals – those in rural areas in particular – from OPPS and empowered the Centers for Medicare and Medicaid Services (CMS) to set annual rate increases based on data. Congress also required any changes to the payment rates to be made in a "budget-neutral" manner, meaning any cuts made in one area of care must be offset by increases in others.
Medicare traditionally has paid hospitals for covered outpatient prescription drugs at a rate equal to the average sales price (ASP) for the drug plus 6% to cover the cost of administering the drug to a patient. Starting Jan. 1, 2018, CMS reduced Medicare pay rates for many 340B hospitals to ASP minus 22.5%, a cut that amounts to about $1.6 billion a year. Despite protests from many hospitals and a majority of members of the House and Senate, the Trump administration maintained the cuts in 2019 and 2020. For 2021, CMS considered making the reductions even deeper based on a flawed survey of hospitals. The outgoing administration backed off going deeper, but it kept the cuts in place for 2021.
Under budget neutrality, CMS took the $1.6 billion in annual savings from the cuts and redistributed it in the form of higher payment rates for non-drug services. These increases went to all OPPS hospitals, including those in 340B and those that are not. In doing so, the patient cost-sharing for those services rose, leaving seniors no better off than before. And the cuts did not save Medicare any money or reduce the federal deficit. What has changed is that money designated for 340B savings effectively is being reapportioned to hospitals without any regard for the role they play in supporting the health care safety net.
Hospitals went to court to try to force CMS to reverse its policy, and a lower court found the payment cuts to be unlawful. But an appeals court overruled that decision, and the cuts remain in place. Hospitals have urged the U.S. Supreme Court to take up this case, but there has been no action yet from the high court.
Cuts Have Consequences
The pay cuts interfere with the very way the 340B program is designed to work. When 340B hospitals receive the same level of payment from Medicare and other health plans for drugs that they receive from manufacturers at a discount, they use those savings to fund health services and assistance for patients with low incomes. By cutting payment rates just to 340B hospitals, CMS is taking a big part of the value of those discounts away from health providers and the patients who rely on them for that expanded care.
The cuts have had consequences for 340B hospitals, which on average spend more on the delivery of care than they collect in revenue even with program discounts. Since the cuts first went into effect in 2018, 340B hospitals have reported being forced to cut programs and services for patients with low incomes or cancel planned expansions of those programs. The non-340B hospitals benefiting from redistribution of the cuts on average provide less uncompensated and unreimbursed care, treat smaller percentages of Medicaid and other low-income patients, and offer fewer essential but underpaid services such as burn and trauma care, HIV/AIDS services, and psychiatric care.
Uproar over pay cuts that make no policy sense and run counter to the intent of the 340B program has reached the highest levels of government. In a letter to the Democratic and Republican leaders of Congress, 340B Health urged lawmakers to call on the Biden administration to abandon the reductions as it considers Medicare outpatient payment rates for 2022. The administration has not weighed in on the issue but will need to publish proposed OPPS rules for 2022 sometime this summer. The president's nominee to serve as CMS administrator, Chiquita Brooks-LaSure, is pending confirmation by the Senate before taking the helm of the Medicare agency.
Three years of cuts have taken their toll, but opportunities remain to cut through the rhetorical noise surrounding this issue and restore Medicare 340B rates to their intended levels. Leaving the reductions in place does not benefit taxpayers, does not help patients, and most certainly does not bolster the health care safety net.