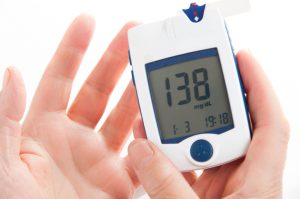 May 26, 2021– Anne Webster knew last fall how bad things would get for many of her patients when the drug company Eli Lilly unilaterally pulled out of offering discounts through the 340B drug pricing program on medications dispensed at community pharmacies. As the nurse practitioner at the endocrinology clinic for UnityPoint Health Methodist in Peoria, Ill., she cares for many low-income patients with complex diabetes who had relied on access to discounted Lilly insulin to keep their conditions in check. The drug company's move forced her to scramble for alternatives that she knew in many cases were far less effective and much costlier for her patients than what they had been taking.
Just months later, the drug company giants Sanofi and Novo Nordisk followed Lilly's lead and the situation got much worse, Webster says. With all three U.S. suppliers of insulin in the U.S. now refusing to honor the 340B ceiling prices on their life-saving drugs, the safety-net hospitals, health centers, and clinics relying on partnerships with community pharmacies were forced to make difficult decisions with their patient care. For UnityPoint Health Methodist, which had partnered with a pharmacy located inside their hospital to provide discounted drugs to patients in need, the results have been worrisome.
"When Eli Lilly and Novo Nordisk pulled out, it was detrimental. In fact, it was sad," Webster said in a recent episode of 340B Insight, the podcast about the 340B drug pricing program. "I felt emotionally devastated when Novo Nordisk pulled out because I knew what it was going to do to some of my patients."
The drug company decisions meant Webster quickly needed to switch many of her patients with limited incomes to different insulin products that they could continue to afford but that she knew were not ideal for them. Patients who had been managing their conditions well saw their physical and mental health suffer. Some needed to replace convenient insulin pens with cumbersome vial-and-syringe combinations that required multiple painful injections per day, caused harmful side effects such as increased obesity, and raised their out-of-pocket costs. The increased stress weighed heavily on both Webster and her patients.
Anxiety and Frustration
In her podcast interview, Webster shares a moving account of the frustration she felt at being stymied from giving her patients support through the 340B program. She describes her patients' anxiety about being able to obtain the drugs they needed and their humiliation at not being able to afford them. She helped several apply for drug makers' patient assistance programs, but she worries that many patients with low incomes will not have the time or capacity to clear the administrative hurdles that drug companies put in the way of that assistance.
Webster's story is striking, but sadly it is not unique. It is one of many emerging accounts of access and care problems stemming from drug companies' decisions to refuse 340B pricing through community pharmacies. Lilly, Sanofi, and Novo Nordisk are among the six companies to date that have made these unilateral moves. The Department of Health and Human Services (HHS) has warned the companies that they are in violation of federal law on the matter, but most of them have gone to federal courts to try to block enforcement actions against these violations.
All the while, patients continue to lose access to affordable drugs through safety-net hospitals such as UnityPoint Health Methodist that use their community pharmacy partnerships to connect them directly with 340B discounts. In addition, hospitals that use their 340B savings to fund a wide range of vital care that they otherwise would not be able to offer are reeling from the drug companies cutting off those resources, and patients are shouldering the consequences.
Shuttering an ER
The impact of the drug companies' actions is being felt in small, rural communities as well. Community HealthCare System in St. Marys, Kan., recently announced that it was making the difficult decision to shut down its emergency department, eliminate hospital beds, and reassign laid off medical staff. The system's CEO pointed to the elimination of 340B savings through community pharmacy arrangements as a major financial factor forcing that tough call. The drug company actions have reduced the number of the system's partnerships with pharmacies from seven to one. When the St. Marys facility scales down, community residents requiring emergency or inpatient care will need to travel another 15-30 minutes to obtain it.
The six drug companies are defending their pricing practices and saying the actions do not harm patients, against all evidence to the contrary. Eli Lilly, the first company to deny 340B pricing, made a point of announcing they were exempting insulin from their new pricing policy but set up a series of hurdles that safety-net providers say are virtually impossible to clear. In fact, in its recent financial reports for the fourth quarter of 2020 and the first quarter of 2021, Lilly told shareholders that its profits were higher than expected in part due to far fewer 340B discounts on its suite of diabetes products.
What Happens Next?
While hospitals, health centers, and clinics struggle to help their patients deal with the harm of the drug companies' actions, lawyers for four of the largest companies are in federal courts trying to block the government from enforcing the 340B law and restoring discounts.
On May 17, the Health Resources & Services Administration (HRSA), the federal agency charged with overseeing 340B, sent letters to all six companies establishing a June 1 deadline for them to provide the government with plans to restore 340B pricing and repay the millions in withheld discounts. Instead of writing those plans, drug makers are working to escape accountability by blocking HRSA from imposing fines on the companies for their violations.
The longer this sad and unnecessary dispute continues, the more harm will be visited upon people in need, such as Anne Webster's patients. The quicker the courts can resolve this problem, the sooner that harm will stop.