By Maureen Testoni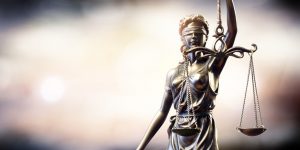 June 29, 2021– The year-long dispute over drug companies flouting the 340B statute and denying drug price discounts to hospitals, community health centers, and public health clinics partnering with community pharmacies continues to play out in Washington and in courts around the country.
Since last summer, six drug companies – Eli Lilly, Novo Nordisk, AstraZeneca, Sanofi, Novartis, and United Therapeutics – have been refusing to comply with the law's required discounts to 340B providers on drugs dispensed at community-based pharmacies. Those actions have drawn strong opposition from organizations representing 340B providers and patients along with a majority of Congress.
On May 17, the battle took a critical turn as the Department of Health & Human Services (HHS) sent letters to each of the companies informing them that their actions violate the law, demanding a written plan from each by June 1 explaining how they would restore 340B pricing, and directing them to refund eligible providers for overcharges. Not surprisingly, most of the companies instead have gone to federal courts to try to block enforcement of the law.
Most of the lawsuits filed were in opposition to a December 30, 2020, advisory opinion issued by then-HHS General Counsel Robert Charrow, which said companies could not refuse to discount eligible 340B drugs based on where they were dispensed to eligible patients. The opinion was nonbinding, but it was the first strong indication from the government that the drug companies are in the wrong. Drug companies filed their suits in several courts, hoping that one jurisdiction or more would side with them and block HHS from acting. When HHS sent its May 17 letters, many of the companies amended their suits to try to block those new enforcement actions.
Twists and Turns
In most of the cases, the courts so far have simply granted both sides more time to respond and file briefs. But on June 16, Judge Leonard Stark of the Delaware district court hearing AstraZeneca's challenge to the HHS advisory opinion found that the government assertion that the 340B statute requires drug companies to provide discounts for drugs dispensed by community pharmacies is not the only possible reading of the statute. The court indicated it might issue a ruling to throw out the opinion based on that legal basis.
The judge acknowledged, however, that the government's interpretation of the law is a reasonable one, just not the only permissible one, leaving the door open for HHS to pursue enforcement of its May 17 directives. A few days after the court's ruling, HHS withdrew the earlier advisory opinion while making clear it plans to continue to pursue enforcement of its orders. By withdrawing the advisory opinion, HHS is eliminating "an unnecessary distraction created by drug company efforts to challenge the government's authority to enforce the law," I noted in a statement.
My statement continues: "We are pleased with HHS's continued focus on the need to protect hospitals and their patients, and we strongly agree that drug companies are legally obligated to provide discounts to eligible hospitals on outpatient drugs dispensed at community pharmacies. The refusal of these six companies to comply with the law endangers patients and undermines the safety net."
Losses are Mounting
The government has started shining some much-needed light on the extent of the resources that the six companies are withholding from safety-net providers. One HHS court filing reports the government has received more than 6,000 pages of complaints from 340B safety-net providers since the dispute began in 2020.
HHS estimated in the filing that the actions of the six companies are resulting in lost savings amounting to $3.2 billion over a year. The government said that in January 2021, the monthly number of total 340B-discounted drug units decreased from 10.5 million prior to the restrictions to only 2.9 million. That translates into a cut from $357 million of savings in July 2020 to $92 million of savings in January 2021.
The government noted that for just one manufacturer – Sanofi – the refusal to provide 340B discounts led to dramatic changes. Sanofi units sold to 340B providers at rates above the 340B ceiling prices skyrocketed from negligible to 370,000 in just one month, costing safety-net providers an average of $43.4 million a month in lost savings, or approximately $520 million over the course of a year. Those are resources that providers had counted on to provide more care and assistance to patients with low incomes and those living in rural areas.
Looking Ahead
The fight to restore 340B discounts for drugs dispensed in community pharmacies isn't ending any time soon. As an attorney, I've worked on lawsuits that have taken months or even years. Given the major stakes involved in this dispute, the multiple jurisdictions involved, and the likelihood of appeals, I expect this fight to be no different.
To prevail in this fight, we must keep up our work to inform public policymakers and urge them to support our cause. In the past year, thousands of 340B hospitals, health centers, and clinics have raised their voices and shared information about the harmful effects of the drug companies' actions. This has shed much-needed light on these wrong-headed policies.
Restoring 340B to how it was before these unlawful drug company practices is essential to caring for those patients who need the most help – Americans living with low incomes and those in rural communities where a 340B hospital is often the only source of care for many miles around. We owe it to our dedicated safety-net providers and to the patients in need whom they serve.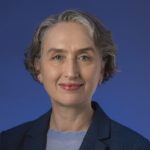 Maureen Testoni is the President and CEO of 340B Health