Sept. 23, 2021–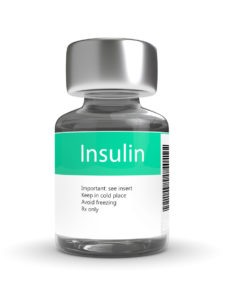 The eight pharmaceutical companies that are restricting the discounts they offer through the 340B drug pricing program are blocking safety-net hospitals' access to savings on a wide range of prescription drugs. But perhaps in no area is this more evident than when looking at the prices of diabetes drugs and the levels of lost 340B resources that otherwise would be used to help treat patients living with diabetes and other diseases.
Three of the eight companies that have cut off 340B discounts to hospitals on drugs dispensed at community pharmacies – Eli Lilly, Novo Nordisk, and Sanofi – control more than 90% of the insulin supply in the U.S., according to a new 340B Health report. Several of the other five – Merck, Novartis, AstraZeneca, Boehringer Ingelheim, and United Therapeutics – produce other top-selling drugs used to help patients with diabetes regulate their blood sugar levels. These two categories of diabetes drugs include such well-known brands as Januvia, Lantus, Trulicity, Novolog, Jardiance, and Humalog.
The companies' decisions to ignore federal law and stop these discounts result in significantly higher price tags for safety-net hospitals that buy these drugs for their patients. In 2019, the diabetes drugs manufactured by these companies accounted for a whopping 91% of all spending on such drugs under Medicare's Part D drug program. And 61% of all Part D spending on drugs produced by these companies were for products used to treat the disease.
Erasing Penalties
There is an added financial upside to drug companies when they refuse to offer 340B discounts on diabetes drugs that go to hospital patients through community pharmacies. Congress set up inflationary penalties through the 340B program that increase the size of the discounts when manufacturers hike their prices faster than inflation. In certain cases, those price hikes are so steep that the government ends up requiring that each unit of that drug be sold to safety-net providers for a penny.
But when these companies refuse to provide any discounts to safety-net hospitals on their diabetes drugs, they effectively erase those inflationary penalties on top of eliminating the base 340B discounts. The result for drugmakers and their shareholders was described by one Lilly executive at a recent conference as a drug pricing "tailwind" for his company.
Lilly is not the only company skirting 340B's penalties for hiking their drug prices. The 340B Health analysis found that nine of the top 10 diabetes drugs manufactured by the eight companies that have cut off 340B pricing are subject to heavier discounts under the program.
The Government Takes Notice
Drug companies might be avoiding inflationary penalties by refusing 340B discounts, but they might not avoid eventual penalties for violating the 340B law.
On Sept. 22, the Health Resources & Services Administration (HRSA) referred six of the eight companies refusing 340B discounts to the Department of Health and Human Services Office of Inspector General (OIG). HRSA already has determined that the drugmakers are in violation of federal law by refusing 340B discounts, and now the OIG will determine whether those refusals constitute "knowing and intentional" overcharging of 340B safety-net providers. If it rules that way, the companies would be liable for civil monetary penalties of up to more than $5,000 per drug claim involving an overcharge.
The drug companies have sued the government in federal courts over its authority to enforce the law by imposing such penalties, with some stating that if CMPs were assessed against them, they would be liable for hundreds of millions of dollars per month in fines. This acknowledgement is another indication of the extent to which safety-net providers are being denied 340B savings that are required by law.