Sept. 14, 2021–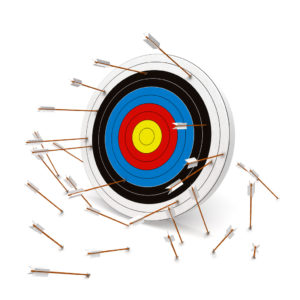 A new report issued by the Community Oncology Alliance (COA) claims 340B hospitals "charge both commercial payers and uninsured patients extraordinarily high prices and use an aggressive form of price discrimination between payers." However, the report is highly flawed and presents an inaccurate picture of the role 340B plays in America's health care safety net.
COA commissioned Moto Bioadvisors to review how much 340B hospitals pay for cancer drugs and the amount they are reimbursed by third-party payers. COA is a longtime, vocal critic of the 340B program and participating hospitals. The report makes numerous errors that render the results inaccurate:
First, the report lacks understanding of how Congress structured 340B. Lawmakers created the 340B program to allow savings from lower drug costs to support a broad range of services for patients with low incomes. In other words, 340B is working as intended.
Second, the report overstates the value of the 340B discount as the difference between the acquisition cost of the drug and reimbursement. In fact, the value of the discount is the difference between what 340B providers would have paid absent the program (the group pricing organization or GPO price) and actual acquisition cost.
Third, the report provides no benchmarks for comparison. Instead, it reaches a series of conclusions as to how 340B hospitals engage in certain behaviors, suggesting that the behaviors are unique to 340B hospitals, without any comparison as to how non-340B hospitals behave.
Fourth, the report fails to consider the many ways 340B hospitals are using the savings to provide uncompensated and unreimbursed care as well as vital services that cost more to deliver than the reimbursements they bring in, including trauma and burn care, HIV care, and inpatient mental health care.
Fifth, the report says 340B hospitals are likely focusing on treating healthier, younger, and commercially insured patients. This is in contrast to findings from the Medicare Payment Advisory Commission (MedPAC) as well as other studies that show 340B hospitals are more likely to serve patients with low-incomes or who are racially diverse as well as patients who are disabled.
Finally, the report contains several technical problems in its methodology. The authors use a sample of only 123 disproportionate share (DSH) hospitals out of a total of more than 1,000 such hospitals in 340B, a sample size that is inadequate to draw broad conclusions about an entire sector of the hospital industry.
When these types of reports find their way into the public dialogue over the 340B program, they obscure the tremendous good the program does for the health care safety net and the patients it serves. Policymakers who understand the benefits and intent of the program will recognize the holes in these arguments.