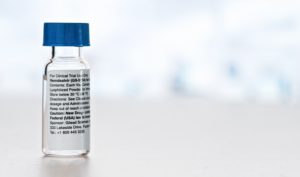 Oct. 18, 2021– A new federal government report could add momentum to efforts on Capitol Hill to end limitations on 340B price discounts for orphan drugs purchased by certain safety-net hospitals. The report suggests that drug companies might be seeking orphan status for their products to maximize revenues and avoid paying 340B discounts on drugs widely used to treat common diseases and conditions.
The Orphan Drug Act of 1983 provided incentives to pharmaceutical manufacturers to develop treatments for rare diseases that affect 200,000 or fewer Americans, including tax credits of up to 50% for research and development expenses and seven years of market exclusivity. Advocates for patients living with rare conditions hailed the enactment of the law, and in the following years the Food and Drug Administration (FDA) approved numerous new drugs to treat rare conditions. Between 1983 and 2002, nearly 1,100 drugs and biological products were designated orphan products, and the FDA approved 231 of them.
Many orphan drugs carry high prices that are discounted for some types of safety-net hospitals. But in 2010, Congress specifically excluded rural referral centers (RRCs), sole community hospitals (SCHs), critical access hospitals (CAHs), and free-standing cancer hospitals from doing so. Federal courts subsequently ruled that these hospitals cannot access discounted prices even when they are using the drugs for non-orphan diseases and conditions.
This has resulted in what many have described as the 340B orphan drug loophole. Independent researchers have called the 340B exemption to be revoked for orphan drugs or at least for the exemption to apply only when they are used to treat designated rare conditions. They stated that the lack of discounts could limit access to critical therapies for patients in need, including COVID-19 treatments.
Now the Department of Health and Human Services Office of Inspector General (OIG) has pointed out another reason why the loophole might be causing higher drug prices throughout the health care system. "Orphan drug exclusion from the 340B Drug Pricing Program may provide significant financial incentives for manufacturers to seek orphan designation for drugs approved to treat common diseases or conditions," the OIG said. That potential reason is in addition to the major incentives that already have led to some of the costliest drugs on the market today.
Far Beyond Orphan Uses
The OIG report notes that most of the highest-expenditure drugs in Medicare have been granted at least one orphan designation, and some have managed to generate billions of dollars in annual revenue even though they only treat rare diseases. In many cases, drug companies can generate substantial additional revenue by obtaining orphan designation on a therapy even if it originally was approved to treat common conditions and is still primarily used to do so today.
The 340B exemption provides even more benefit to drugmakers. OIG notes that in 2018, fewer than one in 10 Medicare beneficiaries who were prescribed Humira, the best-selling drug in the world, received it for an approved orphan indication such as hidradenitis suppurativa or uveitis. But because of the drug's orphan status, the manufacturer does not have to provide 340B discounts to hospitals subject to the orphan drug exclusion even when the drug was being used to treat such common diseases as arthritis, psoriasis, or Crohn's disease.
In another example, the OIG notes that the drugs Eylea and Orencia both have been granted at least one orphan indication even though they had not even received U.S. marketing approval from the FDA for any orphan conditions.
New Attention on Capitol Hill?
The OIG states in the report that further study of this issue is warranted. "How has the increasing number of drugs granted orphan designations in recent years affected other Federal programs outside of FDA (for example, Medicare or the 340B Drug Pricing Program)?" the report poses as a follow-up question.
Lawmakers in Washington might be following up as well. Bipartisan legislation has been introduced in recent years to close the orphan drug loophole for eligible rural and cancer hospitals, but those measures have not moved to final votes in either chamber in previous congressional sessions. In introducing the bill this year, Rep. Peter Welch (D-Vt.) said: "Drug companies have been taking advantage of the 'orphan drug' loophole since 2014 at the expense of consumers, and rural hospitals and healthcare providers. Hospitals rely on the 340B program to ensure they are able to continue to serve rural and vulnerable Americans with health care needs. We cannot allow big drug companies to use this loophole to cash in at the expense of these hospitals and those they serve."
Welch's lead cosponsor, Rep. David McKinley (R-W.V.), added: "The 340B program was created to help hospitals who serve our rural communities with the skyrocketing cost of prescription drugs. Unfortunately, the pharmaceutical industry has abused loopholes and hurt rural hospitals and patients by charging exorbitant prices. Our bill would put a stop to this by making sure that the orphan drug exclusion is used as intended, so that patients continue to get the treatment they need."
The OIG report adds to a growing body of evidence pointing toward a needed change in the 340B orphan drug policy. It provides more information for 340B champions on Capitol Hill to educate their colleagues on why such legislation should become law.