Nov. 4, 2021 –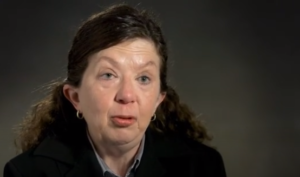 Jennifer Gallagher was aware of the 340B drug pricing program as the lead pharmacy technician at Parkview Medical Center in Pueblo, Colo. But she says it was not until she had her own medical challenges that she came to understand what the program means to patients. Today she views 340B as playing a pivotal role in her ability to stay healthy and continue working as a pharmacy tech.
As we celebrate the 29th anniversary of the enactment of 340B, Jennifer's medical journey shines a light on what 340B is all about. The program supports access to health services for patients in need and for communities that historically have been underserved. Her account is part of the story of 340B's success in contributing to the care of millions of patients.
340B Health first met Jennifer four years ago when she came to Washington, D.C., to advocate for the program and share her experience. She spoke with us during that visit for a video profile as part of our Faces of 340B series. We recently caught up with Jennifer on our podcast, 340B Insight, to hear how she is doing.
340B on the Steps to Recovery
Starting in 2011, Jennifer encountered a series of medical challenges that included a spinal cord contusion, an abdominal abscess, and heart failure. All these diagnoses led to major surgeries and long recovery times. She describes how she had to miss months of work. This was especially the case when she had open-heart surgery to address her heart failure.
In preparation for the surgery, Jennifer was prescribed the blood thinner Coumadin to avoid blood clotting. This is when she made the first of many trips to Parkview's outpatient Coumadin clinic, funded with 340B savings. The clinic has been helping her ever since to manage her dosing levels and keep her blood coagulation levels within a normal range.
"Until you're in a patient setting, you really have no idea how it impacts your entire life, because Coumadin can be affected by everything you eat and drink, your physical health, your mental health, whether you're anxious or whether you have a cold," Jennifer said. "And so it's very tricky to manage."
Jennifer's relationship with 340B didn't end with the Coumadin clinic. After the open-heart surgery, she was struggling to recover. The turning point came when her doctor referred her to Parkview's outpatient cardiac rehab center, also supported by the hospital's 340B savings. She describes how the care she received at the center was tailored to her, including the specific exercises she did under the close supervision of cardiac-trained nurses.
"Your vitals are monitored closely to make sure that you're not getting too stressed, and it helps your mobility, helps your strength and everything you need to try and get back to a normal life," Jennifer said.
"And because of that program, I was able to return back to work. And if it wouldn't be for the 340B savings, that program would not be possible."
Access Close to Home
Jennifer's health today remains fragile. The COVID-19 pandemic, combined with unhealthy air from wildfires in the western U.S., have made maintaining her health the past couple of years more of a challenge. Still, she continues to work full-time at Parkview.
Jennifer has plenty of company when it comes to area patients helped by 340B. The city of Pueblo, which Parkview serves, is surrounded by many rural farming communities. About 80% of the patients the medical center cares for are either on Medicaid or Medicare. Parkview's pharmacy services, such as the Coumadin clinic, enable patients to receive their prescriptions at the hospital without having to travel far. Without the specialized health services Parkview provides with 340B's support, patients often would need to travel 30 miles to Colorado Springs or 100 miles to Denver to receive the care they need.
Jennifer believes that makes a huge difference.
"As a patient, if I didn't have Parkview, I don't think I would be here today," she said. "Because if I had to go outside of Pueblo to get care when I can't drive, when I can't take care of myself, it would be a huge burden. And also, I don't think I would be working because I don't think my recovery would've been the same way."
The greatest testaments to 340B's success over the past 29 years come from hearing how patients benefiting from the program feel about it.
"I'd just like to express my sincere gratitude to the 340B program," Jennifer said.  "Because you just don't realize what it means to a community and to a patient. And I believe Parkview and the community are better off because of the 340B program. And I know as a patient, I'm better off."