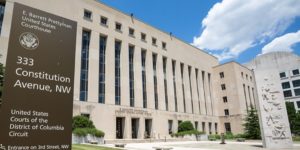 Dec. 20, 2021— Hundreds of safety-net hospitals are urging the federal government to escalate its efforts to stop a group of drug companies that are refusing to offer drug discounts that the federal 340B drug pricing program requires.
Today, more than 800 hospitals participating in 340B sent a letter to Health and Human Services (HHS) Secretary Xavier Becerra calling on the federal government to appeal a recent federal court decision that blocked the government's enforcement actions against two of the drugmakers refusing 340B discounts on drugs dispensed at community-based pharmacies. It also urges HHS to step up enforcement actions against noncompliant drug companies in line with two other federal courts that have ruled these drugmaker actions to be unlawful.
The hospitals signing this letter serve the health needs of communities throughout the U.S. They range in size from some of the smallest rural hospitals to some of the larger urban hospitals that serve the most populous metropolitan areas. Despite these differences, they all share a singular mission to serve patients in need with the help of 340B discounts, especially people living with low incomes and those in often-underserved rural communities. And they all agree these drug company actions must stop because they pose a major threat to that mission.
"340B is a lifeline to hospitals caring for low-income patients and those living in rural communities," the hospitals state in their letter. "340B savings allow us to stretch our scarce resources to serve more patients and offer more comprehensive services without using taxpayer dollars. This is especially vital as we continue to confront the tremendous challenges presented by the COVID-19 pandemic."
The Battle in the Courts
Becerra and the administration already have come out strongly in opposition to drug company refusals to offer discounted drugs through partnerships between safety-net hospitals and local pharmacies to dispense the drugs to hospital patients. In May, the first six companies that had adopted these restrictions received letters from the Health Resources & Services Administration (HRSA) informing them they were in violation of 340B law and directing them to restore the discounted pricing. But rather than comply, these drugmakers immediately went to federal courts to block these enforcement actions against them.
It is in that federal court system that the current battle over this issue is largely being waged and where the hospitals are encouraging the government to keep up the fight. Of the four district courts that are considering these cases, two have ruled in favor of HRSA's view that discount denials violate the 340B law. But on Nov. 5, the U.S. District Court for the District of Columbia issued a decision holding that the statute does not categorically prohibit manufacturers from imposing conditions on 340B pricing and rejected the agency's enforcement actions against Novartis and United Therapeutics. The government has until Jan. 4, 2022, to appeal that decision.
In the meantime, HHS has options for increasing the pressure on drug companies that the courts have found to be in violation of 340B law, and hospitals are calling on federal officials to take those steps. The department has asked its Inspector General to consider imposing steep penalties on the companies for "knowingly and intentionally" overcharging 340B hospitals, health centers, and clinics. Those penalties are built into the 340B statute and can be as high as nearly $6,000 per violation, a figure that noncompliant companies say could cost them hundreds of millions of dollars on top of the overcharges that they would be expected to repay.
Ten Companies and Counting
Even as this pitched battle in the courts continues, the list of drug companies that have unilaterally imposed restrictions or conditions on 340B pricing continues to grow, as does the harm to safety-net hospitals and their patients.
A total of 10 drugmakers now have imposed restrictions on 340B community pharmacy arrangements or announced that they will do so. The two companies that joined the list most recently – UCB and Amgen – did so after the court rulings. Their actions indicate that at least some drugmakers considering such restrictions have not been dissuaded by how the courts have weighed in on the dispute to date and must be compelled to comply with the law again.
In letters to UCB and Amgen urging them to retract their policies, 340B Health cited the government's unambiguous statement that "[n]othing in the 340B statute grants a manufacturer the right to place conditions on its fulfillment of its statutory obligation to offer 340B pricing on covered outpatient drugs purchased by covered entities." 340B Health noted that such restrictions are immensely damaging to the safety-net hospitals that rely on 340B savings.
"Imposing restrictions on 340B purchases by 340B hospitals is an affront to these safety-net providers," the letters state. "With the rise in COVID-19 cases due to the Delta variant, these hospitals continue to face significant strain on their resources in treating patients. [Your] actions undermine 340B and will cause significant harm to safety-net hospitals and the millions of patients with low incomes and those living in rural areas who count on 340B hospitals for their care."