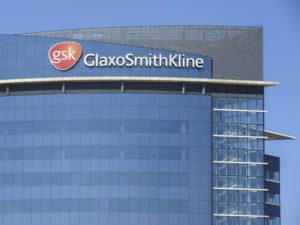 Feb. 16, 2022– Just days after President Biden spoke out in support of the 340B drug pricing program, drug giant GlaxoSmithKline (GSK) announced it will begin withholding 340B discounts starting in April for most safety-net hospitals. That action will bring the number of drug companies violating the 340B law to 14.
In 2021, GSK reported more than $45 billion in global sales, and it makes some of the top-selling drugs to treat asthma and chronic obstructive pulmonary disease (COPD). The company says its policy will not apply to community health centers and clinics that participate in 340B, but it will apply to hospitals that partner with community pharmacies to dispense drugs to their patients outside the hospital.
On Feb. 10, President Biden, speaking in Culpeper, Va., promoted his plans to curtail drug pricing in the U.S. In an event that also featured Rep. Abigail Spanberger (D-Va.), a strong 340B champion, the president said Spanberger "also has been relentless in making sure the law that's been on the books that says pharmaceutical companies need to provide rural clinics and community health centers with discounts on prescription drugs is actually enforced. And we're working together on that as well."
That was the first time the president has spoken out on the 340B dispute. His administration has, however, been attempting to enforce the law, going to court to oppose several drug companies that are trying to block any enforcement actions taken against them. Three federal courts have issued decisions, with two courts ruling largely in favor of the government and one siding more with the drug companies involved. All three decisions have been appealed to higher courts, and the drugmakers have kept their policies in place while the appeals are pending.
Time for Penalties
In a statement, 340B Health President and Chief Executive Officer Maureen Testoni said, "In choosing to follow the lead of other drug companies that are violating federal law, GlaxoSmithKline will weaken the health care safety net and the patients who rely on it for care, including those with low incomes and those living in underserved rural communities." She went on to note the GSK limits would harm safety-net hospitals caring for the 25 million Americans – including 5 million children – living with asthma. GSK said its policy will apply to Advair, Breo, Ventolin, Flovent, Trelegy, Anoro, Incruse, Arnuity, and Serevent.
The list of drug companies limiting 340B discounts now includes Eli Lilly, AstraZeneca, Sanofi, Novartis, Novo Nordisk, United Therapeutics, Boehringer Ingelheim, Merck, UCB, Amgen, AbbVie, Bristol Myers Squibb, Pfizer, and GSK. The government has sent enforcement letter to the first seven and is considering action on the others. The first six companies have also been referred to the Department of Health and Human Services Office of Inspector General for potential civil monetary fines of nearly $6,000 for each overcharge violation. Those could amount to hundreds of millions of dollars in fines for those companies. In her statement, Testoni said "the time has come" for those penalties to be imposed.