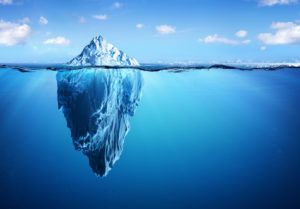 Feb. 2, 2022– More than a dozen pharmaceutical companies have pulled back on 340B drug pricing program discounts that federal law requires them to offer safety-net hospitals that care for the nation's patients who are in the most need. New survey data demonstrate how these drugmaker actions already have taken major bites out of the resources that hospitals rely on to fulfill this patient mission – and how the problem is becoming worse every day.
The focus of the dispute is on 340B discounts that eligible hospitals, health centers, and clinics receive when they partner with local, community pharmacies to dispense prescription drugs to their patients. Hospitals invest those savings into more health care services and support for patients with low incomes and those living in rural areas. The average 340B hospital obtains about a quarter of its savings through these community pharmacy partnerships. For the average critical access hospital (CAH), which is the only source of hospital care in a radius of 35 miles or more, these partnerships produce about half of its program savings.
Resources Denied Are Resources Lost
When drug companies start denying those discounts, safety-net hospitals feel the financial impact of those decisions in ways that can interfere with patient care. That is precisely what started happening in July 2020, when Eli Lilly became the first drug company to impose restrictions on 340B pricing when drugs are dispensed at community pharmacies. Since then, 12 more companies have followed Lilly's lead by imposing their own restrictive policies on 340B hospitals.
A 340B Health survey of more than 500 of these hospitals conducted in November and December 2021 found that the larger, mostly urban 340B hospitals already have lost an average of 23% of the savings that they had been obtaining through community pharmacy partnerships. For the CAHs that are so crucial to care in rural America, those losses averaged 39%.
Those figures translate into significant monetary losses for the patient care budgets of safety-net hospitals. For the mostly urban hospitals, the median loss of resources was $1 million, and one in 10 of these hospitals reported that the drug company actions had deprived them of more than $9 million. The median loss was $220,000 for the CAHs, which operate with much smaller budgets to begin with. One in 10 of these hospitals had lost more than $700,000.
Tip of the Iceberg
Drug companies and the federal government are waging a legal battle over the 340B community pharmacy issue that is heading to federal appeals courts. That will be a lengthy process, and 340B hospitals are warning that the damage to the health care safety net will only get worse as courts consider whether the government can compel companies to restore the discounts that they are withholding.
When the hospitals were responding to the survey in late 2021, only eight of the 13 drug companies' restrictive policies had taken full effect. So the 23% and 39% average loss figures are likely to be higher since the start of the new year and continue to increase in the coming months. With that increased financial hit could come greater pressure on hospitals to cut back on services for patients in need. For the small, rural hospitals with razor-thin operating margins, the additional hit could cause them to shut down entirely.
"These figures are only the tip of a very dangerous iceberg," said 340B Health President and CEO Maureen Testoni. "Our greatest concern is the impact on patients."
Top-Selling Drugs at Full Prices
Some of the biggest-name drug companies are among the 13 that have imposed restrictions to date. They include Sanofi, Novartis, Novo Nordisk, Merck, Amgen, Pfizer, AstraZeneca, Bristol Myers Squibb, and AbbVie. They produce many of the world's blockbuster drugs, including nearly all the top-10-selling products in the world.
Pfizer is the latest company to announce 340B pricing restrictions. It will limit access to 340B pricing for Xeljanz, a $2.4 billion arthritis drug, to safety-net hospitals that do not agree to the company's demands for patient claims data.
The survey results show that with every new company restriction that takes effect, safety-net hospitals must scramble to maintain their patient care with fewer resources. Administrators only have so many options, ranging from reducing the scope of 340B-supported services to discontinuing services entirely or even laying off staff. Hospitals note that none of these are options that improve patient care, so the cost of these manufacturers' actions can only grow higher.